Bwin.Party Investor Wants GVC to Up the Ante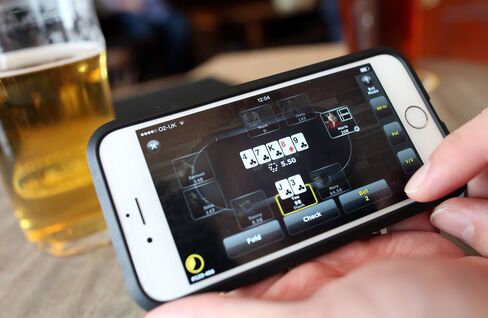 GVC Holdings Plc will need to further boost its takeover proposal for Bwin.party Digital Entertainment Plc to have a chance of winning a contest for the online gaming company, according to one of Bwin.party's biggest investors.
GVC will need to offer closer to 140 pence a share, 14 percent above the 122.5 pence it raised its indicative bid to on Monday, said Jason Ader, chief executive officer of hedge fund Springowl Asset Management LLC, which owns about 5.2 percent of Bwin.party.
"I would want a much bigger premium than 122.5 pence," said Ader, citing additional risks that shareholders would face by siding with GVC over 888 Holdings Plc, which has won the backing of the Bwin.party board with a lower offer. These include the unknown composition of the company's board after any takeover by GVC, he said.
"There are a lot of risks and uncertainties with this GVC bid," Ader said. By increasing its proposal from 110 pence, GVC has done "just enough to have a conversation with Bwin."
GVC's new proposal values Bwin.party at about 1 billion pounds ($1.6 billion) and is an attempt to scupper an agreed offer for Bwin.party from competitor 888. The value of 888's bid declined to about 109 pence a share Monday as a drop in the company's share price reduced the value of the stock element.
More Risk
GVC has yet to determine the composition of the board should it succeed, though the combined company would be led by GVC Chief Executive Officer Kenneth Alexander, a spokesman said. GVC sees more risk for investors in 888's bid, he said, citing 888's inexperience in running large global sportbook operations.
GVC's increased offer "is a real statement of intent," David Jennings, an analyst at Davy Research, said in a note Monday. Bwin.party's board "will probably have no choice but to reconsider its acceptance of the 888 offer," he said.
Bwin.party shares rose 2.9 percent to 111.7 pence in London on Monday, exceeding the value of 888's offer for the first time. 888 fell 1.6 percent to 172.3 pence, while GVC declined 1.9 percent to 420.5 pence.
After its initial proposal was trumped by 888, GVC was encouraged to stay in the contest by some of Bwin.party's larger shareholders, the GVC spokesman said. Its revised offer consists of 25 pence in cash and the rest in stock.
Cost Savings
GVC said it expects to be able to generate cost savings of 135 million euros ($150 million) per annum by 2017 should it succeed in acquiring Bwin.party.
888 has forecast annual cost savings of at least $70 million to be reached by the end of the 2018 financial year, though according to Ader, that projection is conservative.
"The number is at least double what 888 has said in its public statement," Ader said.
Before it's here, it's on the Bloomberg Terminal.
LEARN MORE