Rubenstein Says Private Equity's Fees, Investors Have Changed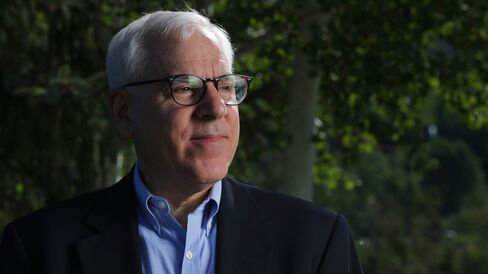 The private equity industry has changed the most in decades as its investor base evolves and clients demand more fee concessions, Carlyle Group LP's David Rubenstein said.
"The industry has changed more in the four or five years since the crisis than in the previous 45 years," Rubenstein, Carlyle's co-founder and co-chief executive officer, said Sunday on the television program "Wall Street Week."
From the 1970s to early 2000s, public pension plans were the biggest investors in the industry, said Rubenstein, who started Washington-based Carlyle in 1987 and has expanded it to manage $193 billion. Private equity firms use the money they collect to buy companies and later sell them for a profit. Today, sovereign-wealth funds are overtaking pensions in allocating money to the firms, of which Carlyle is the second-biggest, he said.
Large investors and those who commit early to funds are also able to extract discounts on the fees they pay the buyout firms, Rubenstein said, whereas in the past all clients were charged the same percentage on their committed money.
In addition, big clients are increasingly seeking separately managed funds with the firms, rather than solely committing to commingled funds with other investors, he said.
Retirement Money
Rubenstein, 65, said the "great revolution" coming to the industry will be the ability to add non-accredited investors, or those with a net worth lower than $1 million or those earning less than $200,000 a year. Regulations of fund structures should change to allow such people to put some of their retirement savings in private equity vehicles, said Rubenstein.
"Wall Street Week" is produced by SkyBridge Media, an affiliate of SkyBridge Capital, the fund-of-funds business founded by Anthony Scaramucci. SkyBridge, which sometimes has other business relationships with the show's participants, advertisers and sponsors, pays Fox stations in key markets to broadcast the show and also streams it online every Sunday at 11 a.m. in New York.
Before it's here, it's on the Bloomberg Terminal.
LEARN MORE