Assad Sees No Political Solution Before 'Terrorism' Is Crushed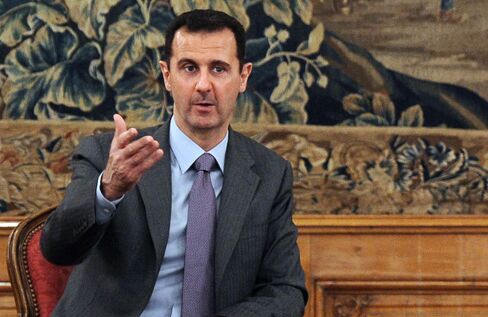 Syrian President Bashar al-Assad said on Sunday he sees no political solution to his country's civil war before "terrorism" is crushed.
Assad, speaking in a televised speech, said Iran has provided economic support and "military expertise" in the four-year civil war. He also commended Russia and China for supporting the government at the United Nations Security Council.
The president has routinely branded rebels fighting to topple his government as terrorists backed by foreign countries. While the groups fighting Assad include Islamic State militants, opposition to the regime also comprises of defected soldiers and rebels.
Before it's here, it's on the Bloomberg Terminal.
LEARN MORE