French Farmer Protests Spread as Valls Pleads for Calm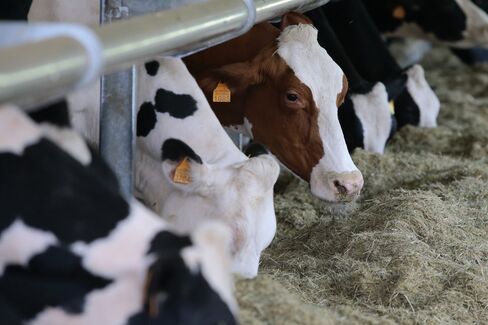 Protests by French farmers spread to the southern city of Lyon as a government financial support plan failed to allay concerns about low prices for agricultural products.
Traffic was blocked on the two main roads in and out of Lyon on Thursday, Agence France-Presse reported, citing a local farmers' association.
The protests come a day after Prime Minister Manuel Valls pledged 500 million euros ($540 million) in debt relief and tax breaks for livestock farmers, as well as loans and a plan to lift prices. Valls on Thursday urged farmers to look at what is being offered and end their protest.
"The government has heard" the message, Valls said on RTL radio. "Anger doesn't excuse everything. I hope these blockades will be lifted."
As many as 25,000 livestock farmers, or about 10 percent of the total in France, are close to bankruptcy, according to the Ministry of Agriculture. The FNSEA, France's largest farm federation, said the government needs to act quickly to implement a plan to lift prices and improve competitiveness.
"There will still be some protests," said Xavier Beulin, president of the FNSEA, on Europe 1 radio. "This anger needs to be expressed."
President Francois Hollande said he is changing rules to allow cafeterias in schools and government offices to buy more French produce and plans to do more to promote food exports.
"We need to act on the problem, which is prices," Hollande said after meeting farmers Thursday in Dijon. Prices are currently "too low for farmers to make a living," he said.
Read this next:
Before it's here, it's on the Bloomberg Terminal.
LEARN MORE