Chernin, AT&T Bet Online Film Stars Will Crash Hollywood's Party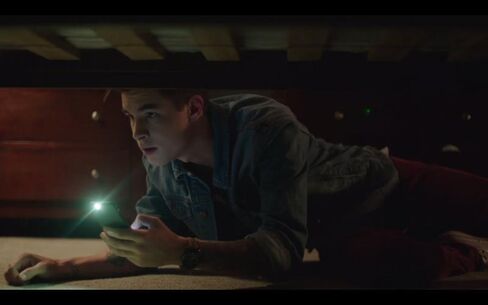 Peter Chernin, the former No. 2 in Rupert Murdoch's media empire, and AT&T Inc. acquired a minority stake in Supergravity Pictures, a year-old company that makes movies featuring stars from YouTube and other websites.
Otter Media, a venture between the Chernin Group and AT&T, invested an undisclosed sum in Supergravity, which will use the money to add staff and make films for distribution in theaters and online, according to Supergravity founders Max Benator and Marc Hustvedt.
Otter is one of several companies betting that successful producers and stars on YouTube, Vine and Snapchat can make and market films for a fraction of what studios spend. Supergravity will spend anywhere from a few hundred thousand dollars to a few million dollars on a movie, compared with the hundreds of millions Hollywood shells out. Large social-media followings will help the upstarts sell downloads on sites such as Apple Inc.'s iTunes and movie tickets in select theaters.
"With the cost of production coming down and the ability to market with social media, you can produce high-quality content inexpensively, and market and distribute it directly to an online audience," said Jesse Jacobs, president of the Chernin Group. "The next great production companies and studios are being built now, and we want to invest in them."
Supergravity, based in Los Angeles, has released one film since Benator and Hustvedt started the company in November, and will put out a second, the supernatural thriller "The Chosen," on Friday. Otter and Supergravity will co-produce and co-finance films in the future.
Online Slate
Several movies built around online talent are slated for release this year. Supergravity's "The Chosen" goes on sale the same day as "Smosh: The Movie," starring Ian Hecox and Anthony Padilla, better known as the comedy duo Smosh. Their YouTube channel has more than 20 million subscribers.
Defy Media, a digital company backed by Viacom Inc. and Lions Gate Entertainment Corp., produced "Smosh: The Movie" with DreamWorks Animation SKG Inc.'s teen-focused AwesomenessTV. AwesomenessTV founded a film division for its online stars in June and has already released "Expelled," with Vine celebrity Cameron Dallas.
Fullscreen Inc., the online video network majority owned by Otter, has also produced films, including "#O2L Forever," a documentary about the video blogging supergroup Our 2nd Life.
Fullscreen marketed "#O2L Forever" on the video site Vimeo, the online service owned by IAC/InterActiveCorp. Vimeo will distribute four of Supergravity's films, according to Benator and Hustvedt.
Before it's here, it's on the Bloomberg Terminal.
LEARN MORE