More Debt Traders at Risk as European Banks Report Results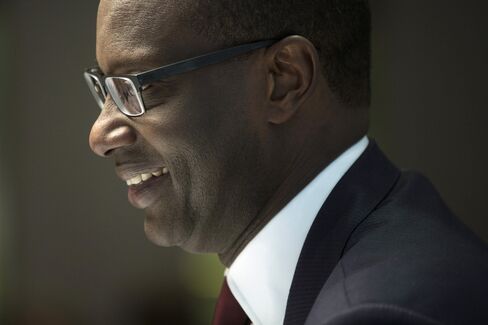 Where will the new leaders of Europe's top securities firms scale back to increase returns? If the second quarter is any guide, their bond-trading operations could bear the brunt.
Credit Suisse Group AG, Barclays Plc and Deutsche Bank AG are already overhauling their investment banks to respond to stricter capital rules and a slump in debt trading that eroded some of their most profitable businesses. Now the banks' new bosses, who took over this month, must decide where and how much more to scale back.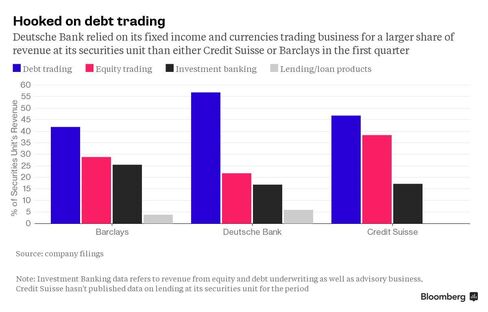 "They have to adapt, cut costs and refocus by exiting businesses if needed," said Christian Sole, who helps manage 89.2 billion euros ($96.9 billion) at Candriam Investors Group in Brussels. "We can hope that outsiders coming in may have freer hands to reshuffle their banks than previous CEOs. Profits just aren't satisfactory at the moment."
Credit Suisse publishes results on Thursday, while Barclays and Deutsche Bank report earnings next week. Below are some of the issues Credit Suisse Chief Executive Officer Tidjane Thiam, Deutsche Bank's Co-CEO John Cryan and John McFarlane, the chairman and interim CEO at Barclays, must grapple with.
Debt-Trading Slump
The five biggest U.S. securities firms saw their combined revenue from bond trading drop 12 percent to $10.9 billion in the second quarter from a year earlier, data compiled by Bloomberg Intelligence show. That puts the global industry on track for a seventh decline in the past eight quarters.
Credit Suisse will report a 13 percent drop, according to the average of three analysts' estimates compiled by Bloomberg. Barclays will see earnings from that business fall 6 percent while Deutsche Bank may record a 1.5 percent increase, helped by the dollar's gains against the euro, the estimates show.
Thiam could use a decline to justify exiting some debt-trading operations to favor wealth management, following in the footsteps of larger Zurich-based rival UBS Group AG, said Alevizos Alevizakos, an analyst at Keefe, Bruyette & Woods.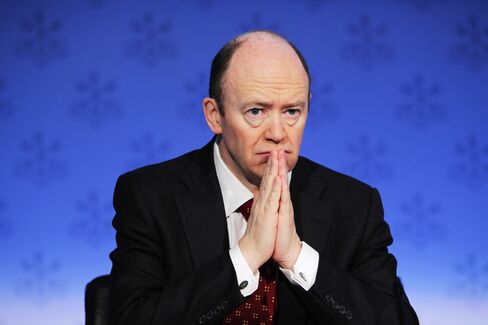 "We must be ruthlessly selective about what we do," Thiam said in a memo to staff on his first day as CEO.
Deutsche Bank relies more on debt trading than Credit Suisse or Barclays, giving Cryan, who replaced co-CEO Anshu Jain, less room for a wide-scale retreat, said Sole.
Barclays already announced the deepest cuts to its investment bank of the three firms, saying last year it would reduce assets at the unit by more than 40 percent. The London-based bank's overhaul was going too slowly for McFarlane, who fired CEO Antony Jenkins and took on the role himself while seeking a replacement.
He'll probably accelerate efforts to wind down and sell assets, focus the investment bank on the U.S. and U.K. and shrink parts of its fixed-income unit while building up the advisory business, Citigroup Inc. analysts Andrew Coombs and Ronit Ghose said in a report on Wednesday in London.
Controlling Costs
Expenses accounted for 85 percent of revenue at Deutsche Bank's investment bank in the first quarter, compared with 69 percent at Barclays and 74 percent at Credit Suisse.
Barclays, which has already announced plans to shed 19,000 jobs across the company, is weighing deeper cuts that may take total reductions to a quarter of its 132,000-person staff in coming years, a person with knowledge of the matter said this week.
Deutsche Bank said in April it would lower costs to about 65 percent of revenue company-wide by 2020 by exiting as many as 10 countries, shedding jobs and selling assets. Costs have been inflated by fines and legal provisions, including a $2.5 billion penalty in April for its role in interest-rate rigging.
Credit Suisse cut expenses at the investment bank by 1.3 billion Swiss francs ($1.36 billion) since mid-2011, and plans to trim at least 400 million francs more across the company this year.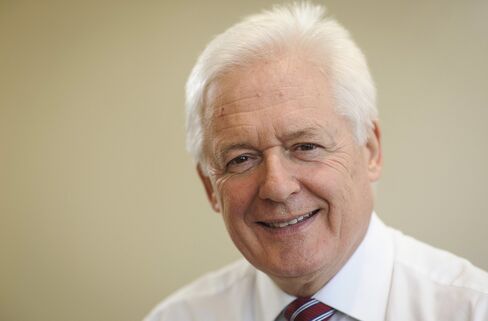 Capital
As global regulators order banks to hold more capital to absorb potential losses, fixed-income departments have been among the most affected.
At 11.1 percent, Frankfurt-based Deutsche Bank had the fifth-highest capital ratio of the world's top 16 investment banks at the end of March, data compiled by Bloomberg Intelligence show. At 10.6 percent, Barclays was seventh, while Credit Suisse's 10 percent left it second to last.
Credit Suisse may sell 4 billion francs of shares to increase capital, Alevizakos estimated. Deutsche Bank's capital probably fell to 10.9 percent in the second quarter, a level that's "inadequate" when considering its potential legal costs and the equity regulators may order it to hold, he said.
Barclays's capital ratio probably increased to 11 percent in the second quarter after a $750 million gain related to litigation and a decline in risk-weighted assets, according to Credit Suisse analysts led by Carla Antunes-Silva.
"It's a bit early to expect a capital raise" by any of the firms, said Guy de Blonay, who oversees about 600 million pounds ($934 million) at Jupiter Asset Management Ltd. in London. "You can't just make a capital call and not have a proper strategy behind it to explain why it's going to be beneficial."
Read this next:
Before it's here, it's on the Bloomberg Terminal.
LEARN MORE