Worst Czech Train Crash in Seven Years Kills Two, Injures 13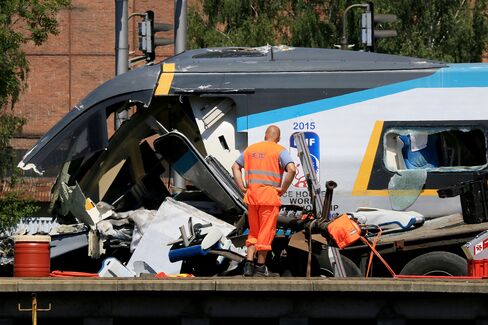 Czech authorities said two people died and 13 were injured after a fast-moving train collided with a truck in the country's worst train accident in almost seven years.
The train was moving faster than 100 kilometers (62 miles) per hour when it ran into a truck that was crossing the tracks despite functioning traffic warning lights, Martin Drapal, a rail safety authority spokesman, told public television on Wednesday. Debris from the scene were found as far as 200 meters from the place of impact, he said.
"The accident is under police investigation," Czech Railways spokesman Petr Stahlavsky said on public television.
The collision delayed travel plans of Premier Bohuslav Sobotka, whose cabinet was on a separate train on the same route heading to a meeting in Ostrava. Sobotka and several other ministers visited the accident scene while some proceeded to the meeting by bus, Czech TV reported.
Before it's here, it's on the Bloomberg Terminal.
LEARN MORE