Companies May Be Running Out of Time to Borrow From Bond Investors to Pay Shareholders
The cost of equity and debt is set to converge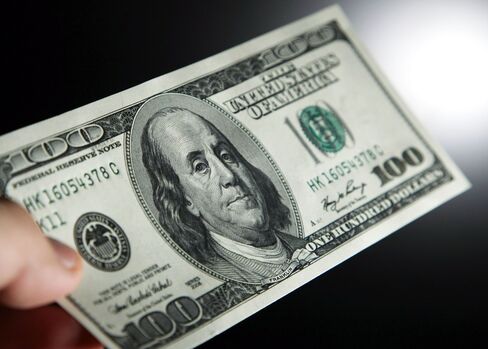 Equity investors who have benefited from a multiyear rally in stocks might want to take this moment to thank their humble counterparts in the debt market. It's no secret that U.S. corporations have been selling bonds at a torrid pace, helping to finance all the share buybacks, mergers and acquisitions activity, and dividend increases that have helped fuel the stock market.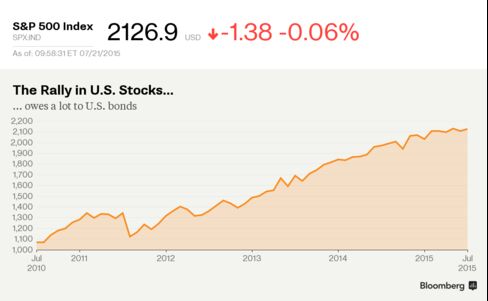 Hans Mikkelsen, credit strategist at Bank of America Merrill Lynch, reckons companies are now "accelerating shareholder-friendly activity" as they seek to get deals done before the Federal Reserve hikes interest rates and makes it more expensive to tap the debt market.
As a reminder, corporations' collective ability to borrow from Peter (bond investors) to pay Paul (shareholders) has has been a running theme in U.S. markets for five years. In June, Bloomberg News reported that Standard & Poor's 500-stock index companies had listed buybacks or dividends among the use of proceeds for $58 billion of bond deals sold over the past three months, the highest amount on record. More than $110 billion of bonds backing M&A deals have already been sold in 2015, on top of a record $165 billion last year, Bloomberg reported earlier this month.
Those figures could well increase as companies see their window of opportunity narrowing.
Here's what Mikkelsen says:
In addition to accelerating supply in the short term we think rate hiking risks accelerate shareholder friendly activity—such as share buybacks and M&A—as well. This trend ... arises as companies rush to take advantage of the wide gap between the costs of equity and debt before it closes (Figure 6, Figure 7). Additionally, concerns about conditions in the corporate bond market after Fed liftoff incentivizes locking in that dislocation in the capital structure this summer as opposed to the fall.

Source: Bank of America Merrill Lynch
Quick, to the bond market mobile!
Before it's here, it's on the Bloomberg Terminal.
LEARN MORE