Islamic State Bans Home Internet Access in Raqqah, Group Says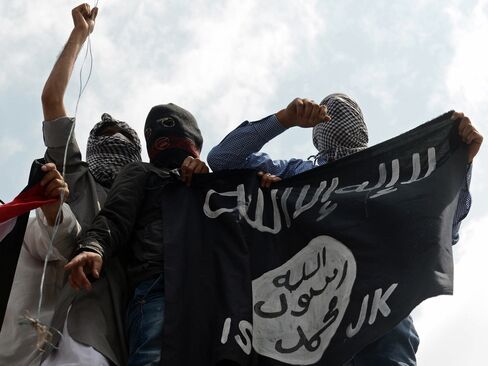 Islamic State ordered Internet cafes in its de facto capital to secure their wireless networks within four days, as the group tries to limit the flow of news from the city, a U.K.-based monitoring group said.
The order, issued on Sunday, bans homes and Islamic State fighters from using Wi-Fi networks hosted by web cafes, the Syrian Observatory for Human Rights said in an e-mail. The directive seeks to make it harder for foreign members of Islamic State wanting to leave the group from contacting people who can help, SOHR said.
Internet access in Raqqah is limited to cafes, according to SOHR, which monitors the war in Syria using local activists. A copy of the directive was posted on SOHR's website.
Read this next:
Before it's here, it's on the Bloomberg Terminal.
LEARN MORE