German Offshore Wind Installs Surge to 1.76 Gigawatts This Year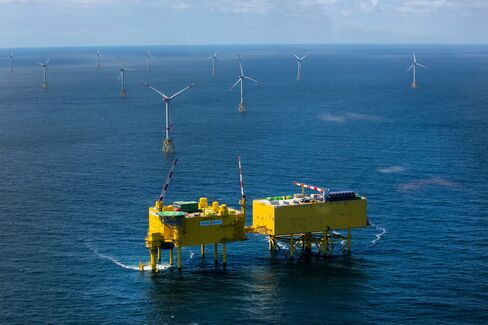 Germany connected 1,765 megawatts of sea-based wind turbines to its electrical grid in the first half of this year, more than three times all of 2014's installations.
The new additions raised Germany's installed total as of June 30 to 2,778 megawatts, according to an e-mailed statement Monday from the industry group Stiftung Offshore Wind Energy.
The group is expecting about 2,250 megawatts of new installations in Germany this year, meaning the country is well on track to reach a target of adding 6,500 megawatts of offshore wind capacity by the end of this decade.
Read this next:
Before it's here, it's on the Bloomberg Terminal.
LEARN MORE