London Housing Demand Intensifies Squeeze on First-Time Buyers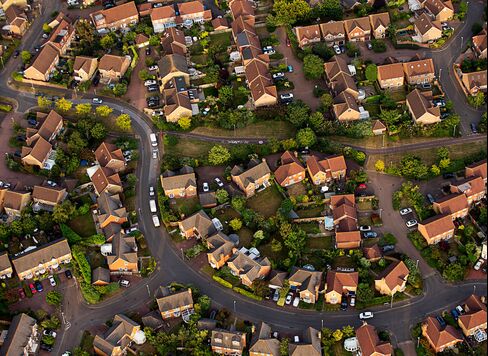 First-time home buyers in London are getting more and more squeezed out of the market as prices soar while demand shows no sign of abating, according to a survey by Rightmove Plc.
Asking prices for homes with no more than two bedrooms, typically targeted by those looking to get on the property ladder, surged 1.1 percent in July to an average 449,766 pounds ($703,000), Rightmove said Monday. Across all homes in the capital, the average increase was 0.2 percent.
An imbalance between supply and demand, along with record-low borrowing costs, is keeping upward pressure on house prices across the U.K. An index by the Royal Institution of Chartered Surveyors last month showed the housing shortage is at its worst level in almost four decades.
"Stretched affordability is acute in nearly all market sectors in London, but the lower-end sector with up to two bedrooms has high demand from first-time buyers, down-sizers and investors," said Rightmove Director Miles Shipside.
There may be some relief ahead for homebuyers after the government cut a mortgage-payment tax break for landlords in the budget he presented to Parliament this month. Investors bought about 60 percent of London's new homes last year, and the pace of growth has also prompted a warning from the Bank of England.
The Rightmove survey showed that asking prices for homes across the U.K. rose 0.1 percent in July from June to an average 294,542 pounds. From a year earlier, values were up 5.1 percent. The annual increase in London was 7.8 percent.
Rightmove said prices at the top end of the London market weakened in July, falling 0.9 percent on the month. That reflects the usual cooling of activity during the summer. The survey indicated no such let-up for those at the lower end.
"It looks like demand remains strong for properties in the two-bedrooms-or-fewer sector, with the urgent need for a roof over your head bucking the summer slowdown," Shipside said.
Read this next:
Before it's here, it's on the Bloomberg Terminal.
LEARN MORE