With the fate of the euro in question over the past three months, the big winner in the currency market has been the British pound. Investors spooked by the prospect of Greece's exit from the euro zone were drawn to the pound's stability and the U.K.'s strengthening economy.
The pound's rise is "due to the relative economic outperformance we've seen, rather than any big changed in rate expectations," said Simon Smith, chief economist at FXPro Group Ltd. in London. "The U.K. is doing relatively well compared with the softness we're seeing in the U.S. The election has certainly played a part."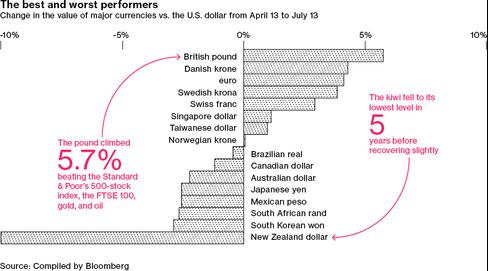 Here's a look at the pound's journey.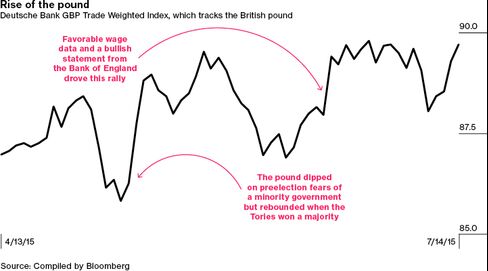 Before it's here, it's on the Bloomberg Terminal.
LEARN MORE