Stanford's New Endowment Chief Shakes Up Investing Team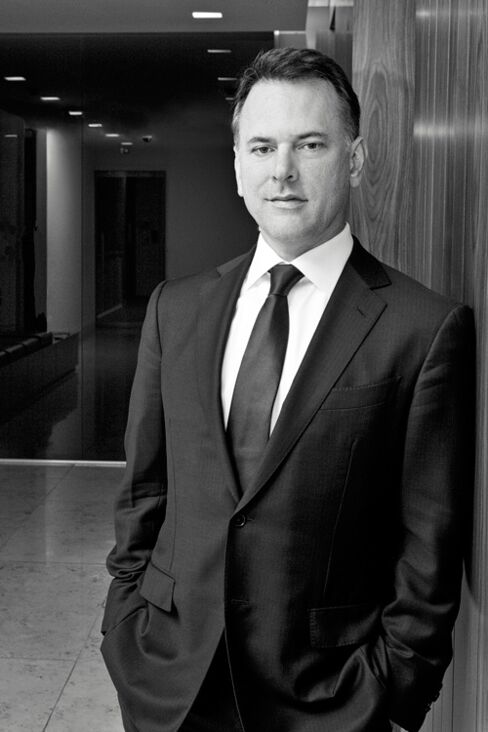 Robert Wallace, the new chief of Stanford University's endowment investing group, is shaking up the team he inherited, leading to the departure of a number of existing staffers.
"Several employees are leaving the Stanford Management Co.," the university near Palo Alto, California, said in a statement. The school said "it is not unusual for staff changes to occur" after a transition in leadership at an investment company.
Stanford is the world's fourth-wealthiest school with a $21.4 billion endowment. Wallace, who arrived in March, has been working on an investment strategy "that places different demands on the organization," the school said.
Wallace came to Stanford from London, where he ran Alta Advisers Ltd., an investment company serving the family of Swedish industrialist Hans Rausing. Before that he worked at Yale University, his alma mater, under endowment-investment pioneer David Swensen. He also spent 16 years dancing professionally for the American Ballet Theater, the Boston Ballet and Washington Ballet.
Wallace replaced John Powers, the president and chief executive officer of the university's investment company since 2006, who announced last year he was leaving. Stanford, renowned for its fundraising and links to Silicon Valley, had an investment return of 16.8 percent in the year ended June 30, while over a decade the annual average gain was 9.9 percent, according to data compiled by Bloomberg.
The departing staff members will continue to work with SMC over the next several months, Stanford said. Brad Hayward, a Stanford spokesman, declined to say how many people are leaving or comment on the circumstances of their departure.
The departures were first reported by the news website ai-CIO.com.
Before it's here, it's on the Bloomberg Terminal.
LEARN MORE