Singapore Home Sales Dropped to the Lowest This Year in June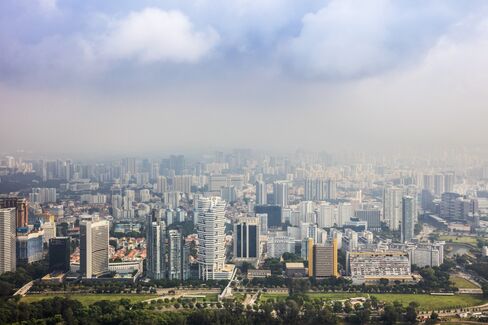 Singapore home sales dropped 42 percent in June to the lowest this year as fewer projects were offered.
Developers sold 375 units last month compared with a revised 643 units in May, according to data released Wednesday by the Urban Redevelopment Authority.
Among companies that put up projects for sale, Watervine Homes Pte sold six of 145 units marketed in a northeastern suburb, according to data from the authority. Sims Urban Oasis Pte sold 11 units of the 50 it offered in the east, data showed.
The government began introducing residential property curbs in 2009 as low interest rates and demand from foreign buyers raised concerns that the property market was overheating. They included a cap on debt repayment costs at 60 percent of a borrower's monthly income, higher stamp duties on home purchases and an increase in real estate taxes.
Home sales dropped to a six-year low in 2014 as the policies hurt demand. They fell by half to 7,316 units last year from 2013, according to data from the authority.
Singapore's property market won't see a quick recovery because the home supply and vacancies will rise, Augustine Tan, president of the Real Estate Developers' Association of Singapore, said at a property market seminar Tuesday. Home vacancy rates will climb to a record, while oversupply won't abate in the short term, Tan said.
Prices dropped for a seventh consecutive quarter in the three months to the end of June, the longest losing streak in 13 years, after surging 40 percent in the five years to 2013 to a record.
Before it's here, it's on the Bloomberg Terminal.
LEARN MORE