ICAP's Spencer Sees More Days of Wild Volatility in Treasuries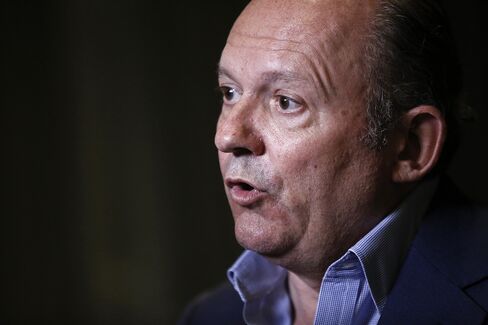 ICAP Plc Chief Executive Officer Michael Spencer said there will probably be more unusual moves in Treasury trading as markets are increasingly electronic, complex and dominated by computerized firms.
The CEO's comments followed a report by the U.S. Treasury and others that said banks and high-frequency traders contributed to remarkable price swings in U.S. government debt on Oct. 15, 2014. During a six-minute window, banks essentially pulled out of the market, while HFTs exacerbated the volatility.
"The high frequency traders are an important part of the ecosystem, and we are of course broadly speaking in favor of anything that improves the quality of the trading ecosystem," Spencer said Wednesday in a conference call. "I'm interested in what the Federal Reserve ideas are in how they might improve the ecosystem. We will support all sensible suggestions."
While Monday's report concluded that there was no single cause of the turbulence on Oct. 15, it did raise concerns that changes in market structure could lead to "rare but severe bouts of volatility." Those shifts include a big increase in electronic trading of Treasuries and banks scaling back their traditional role as market makers.
"It's not just the HFT dimension that's relevant here," Spencer said. "As a result of Volcker and other regulators' changes, the risk appetite in the banks is much less today than it was 10 years ago, eight years ago."
BrokerTec, eSpeed
Trading between dealers mostly takes place on electronic platforms such as ICAP's BrokerTec and Nasdaq OMX Group Inc.'s eSpeed, according to the report. Spencer said the company's venue accounts for more than 60 percent of Treasury trading.
The Volcker rule restricts proprietary trading at banks, while other rule changes have made it more expensive -- and therefore less profitable -- for the firms to hold bonds in the expectation that clients will want to buy them.
ICAP, the world's largest broker of transactions between banks, is increasingly diversifying into electronic markets and post-trade businesses. Spencer has sought to revamp the company as demand for traditional voice brokers wanes.
While overall revenue declined 1 percent, sales from ICAP's electronic markets rose 6 percent in the three months through June, compared with a year earlier. Volume on its Treasury-trading venue, BrokerTec, increased 7 percent to $172 billion, while volume on its EBS currency platform jumped 34 percent to $98 billion.
Before it's here, it's on the Bloomberg Terminal.
LEARN MORE