To Cut or Not to Cut? Vale Makes the First Move in Iron Ore Debate
Monday's decision by Brazil's Vale to cut some iron ore production has reignited debate about the responsibility of producers to help stem a price collapse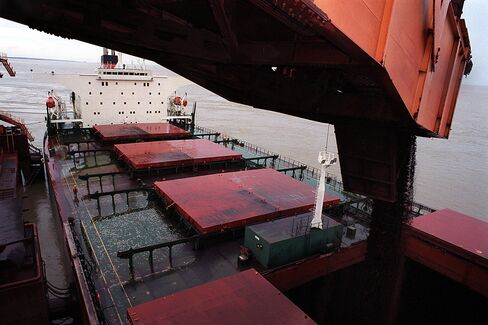 Monday's decision by Brazil's Vale to cut some iron ore production has reignited debate about the responsibility of producers to help stem a price collapse that's eroding profits for the world's biggest mining companies.
It has also led to questions as to whether Vale's two biggest rivals, Rio Tinto Group and BHP Billiton. will follow suit in a bid to prop up the iron ore price, which has almost halved in the past year.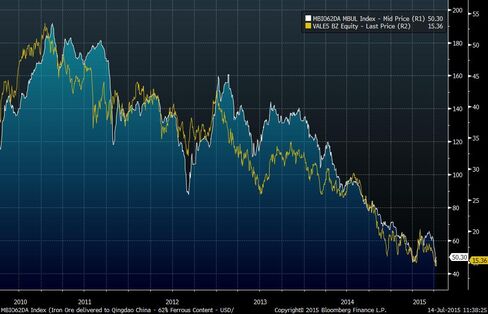 For two years, the iron ore market has featured a heated debate over whether the industry's biggest players have a role to play in containing the price rout.
Until Monday, the biggest exporters hadn't flinched, sticking firmly with plans to aggressively expand in the face of an unexpectedly weak Chinese steel market.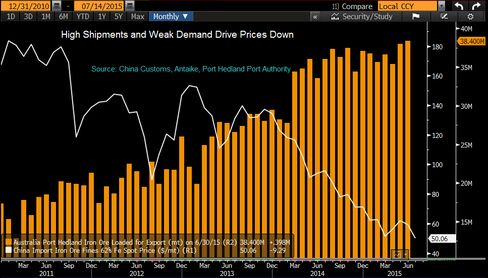 Vale has now opened the first crack in the position of the iron ore triumvirate that has dominated the market for decades. Without committing to trimming its industry-leading production target of 340 million metric tons this year, Vale confirmed on Monday that it would press ahead with an April plan to cut production of lower-quality ore.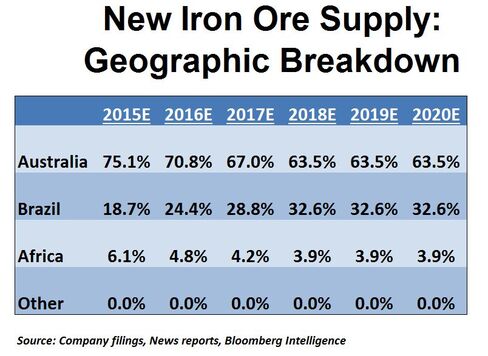 That was enough to send Vale shares up 6.6 percent, the most in a month, as Executive Director Peter Poppinga asserted that the price had reached a floor and was on the verge of a recovery.
He failed to persuade analysts, though. Morgan Stanley says Vale's move won't lead to higher prices in the short term. Barclays says it is worried that the majority of new supply this year, all of 98 million tons, is weighted to the second half.
Still, they said, the positive market reaction to Vale's move might prompt Rio and BHP to take similar action.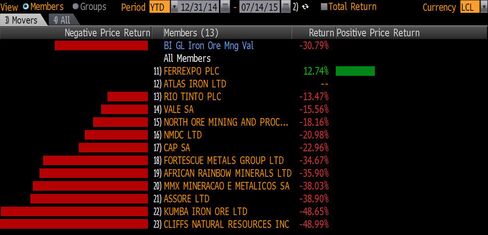 Before it's here, it's on the Bloomberg Terminal.
LEARN MORE