Irish Junk-Bond Kings Plot Share Sales to Cut $12.6 Billion Debt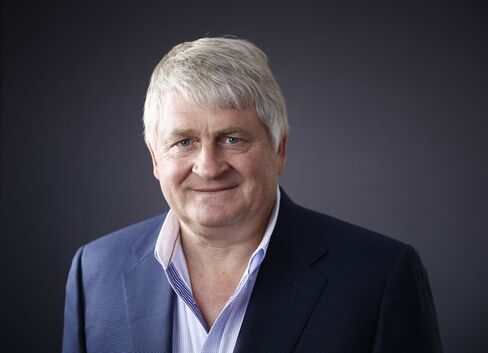 Two of Ireland's richest men have run up more than $12 billion of debt at their companies as the rest of the country proved model students for European austerity.
Now, with enthusiasm for high-risk bonds ebbing, Digicel Group Ltd.'s Denis O'Brien and Ardagh Group SA's Paul Coulson are turning to the stock market to cut borrowings and fund growth.
The two Irishmen used high-risk, high-yield debt to build empires, with one selling mobile phones from the Caribbean to the South Pacific and the other creating the second-biggest U.S. glass-container maker. Last month, the pair, separately but almost simultaneously, laid out plans to sell shares for the first time.
"O'Brien and Coulson built global businesses and they couldn't have done that without junk bonds," said David Holohan, an analyst in Dublin with Merrion Capital. "But now there are signs that high-yield debt has topped out, so for businesses with high levels of it, adopting a different funding source will be necessary."
With the Federal Reserve getting closer to raising interest rates for the first time since 2006, borrowing costs in the junk bond market have risen.
Average yields on high-yield dollar bonds increased to 6.96 percent from a record low 5.69 percent in June 2014 as demand for risky securities waned, according to Bank of America Merrill Lynch's U.S. High Yield Index.
Yields Rise
Yields on Digicel's 2022 bonds have risen to 8 percent from 6.37 percent a year ago. Ardagh's 2021 dollar-denominated bonds yield 5.88 percent. O'Brien and Coulson declined to be interviewed for this story.
Since 2001, Digicel has accumulated $6.5 billion debt, mostly to build out networks across 31 regions from Haiti to Papua New Guinea. O'Brien turned to building the business outside Ireland, after making his fortune by selling Dublin-based Esat Telecom Group Plc to London-based BT Group Plc.
Digicel is now close to the limit of how much it can borrow under the terms of its bonds after dividend payments to O'Brien and a slump in the Jamaican dollar hurt the company's earnings. In the year through March, about 12 percent of Digicel's revenue was denominated in the Jamaican dollar.
Digicel, about 95 percent owned by O'Brien, has paid $1.1 billion of dividends since 2013, according to the listing document.
Off Course
"They were already sailing closer to the wind than they normally would do, and then foreign exchange hit them and sent them further off course," according to Stanley Martinez, a credit analyst at Legal & General Investment Management Ltd. in Chicago. "Part of the reason for this IPO is to correct that course."
Though a slew of exceptions are laid out in Digicel's listing documents, broadly, the company is prevented issuing more debt if total debt climbs above six times its earnings before interest, tax, depreciation and amortization, according to company documents and interviews with analysts. The ratio was 5.4 times at the end of March. Digicel had $500 million of cash and cash equivalents at the end of March.
Two years before O'Brien sold his business, Coulson took over as chairman of Ardagh, which traces its roots back to the 1932 foundation of the Irish Glass Bottle Company. He powered through 10 acquisitions to become the largest glass container maker in northern Europe and second-largest in the U.S. -- amassing about 5.5 billion euros ($6.1 billion) of debt in the process.
High Yield
Last year, Ardagh sold $3.1 billion of senior high-yield debt in the U.S. to help refinance borrowing, making it one of the year's biggest junk bond issuers. It also sold $710 million and 250 million euros of riskier payment-in-kind, or PIK, notes. About 100 million euros were used to finance a share buyback, according to a bondholder document last year.
"The group is clearly cognizant that they need to cut its leverage and not push bondholder patience to the brink," said Jayanth Kandalam, a senior credit analyst at Lucror Analytics Pte. in Singapore. "The timing is good. The markets in the U.S. are still pretty nice."
O'Brien's Digicel last month said it may pay down part of its debt through an initial public offering of the mobile-services company. Days earlier, Coulson posted details of plans to IPO the metal unit of Ardagh Group.
Minority Stake
To pay down debt, Ardagh plans to sell a minority stake in its metals division, newly named Oressa Ltd., and listing on it in New York by the year end. The unit may raise as much as 750 million euros of equity, according to Arjun Chandar, an analyst with JPMorgan Chase & Co. in New York.
"The next move will be the IPO of the group, but I think that'll be at the end of 2016 at the very earliest," said Kandalam at Lucror.
Before it's here, it's on the Bloomberg Terminal.
LEARN MORE