This Hedge Fund Is Seeking an Artificial Intelligence Edge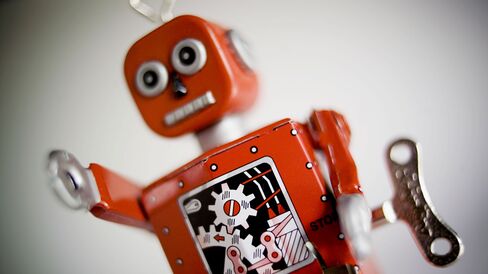 JPMorgan Chase & Co.'s hedge fund business Highbridge Capital Management is working with a San Francisco-based technology firm to develop investing strategies using artificial intelligence.
Highbridge, which oversees $24 billion, and Sentient Technologies have had talks "regarding the application of our tech to finance and trading," said Antoine Blondeau, Sentient's chief executive officer, declining to comment further on the arrangement. The companies are collaborating to design data-analysis software that can spot patterns in financial markets, according to a person familiar with the matter, who asked not to be identified because it's private.
Money managers including Ray Dalio's Bridgewater Associates and Steven A. Cohen's Point72 Asset Management are increasingly trying to profit from machine-learning algorithms. The proliferation of vast amounts of information and new techniques emerging from academia to analyze it are pushing the financial firms to try and use big data to inform investment decisions.
Sentient makes computer systems that algorithmically generate trillions of specialized programs, known as agents, using techniques inspired by evolution, according to Babak Hodjat, the company's chief scientist. Perennially unsuccessful agents are passed over for new ones, which are formed by splicing together the software DNA of successful solutions. Applications include trading, medical research and genetic research, Hodjat said.
Sentient Raised
Sentient raised $103.5 million last year from a consortium of backers including Tata Communications Ltd. and private investors in industries such as finance, food and beverage, and real estate.
Highbridge, founded in 1992 by Glenn Dubin and Henry Swieca, sold an ownership stake to JPMorgan Asset Management in 2004. The firm, now led by Scott Kapnick, deploys a variety of alternative investment strategies, including bond arbitrage, credit, global macro, long-short equity and statistical arbitrage. Highbridge has long managed strategies driven by quantitative-models, particularly to bet on mergers and volatility.
Mike Geller, a spokesman for Highbridge at Edelman, declined to comment on the collaboration.
For more, read this QuickTake: Artificial Intelligence
Before it's here, it's on the Bloomberg Terminal.
LEARN MORE