Big Investors Are Holding the Highest Amount of Cash Since Lehman's Collapse
Results of the latest Bank of America Merrill Lynch fund managers survey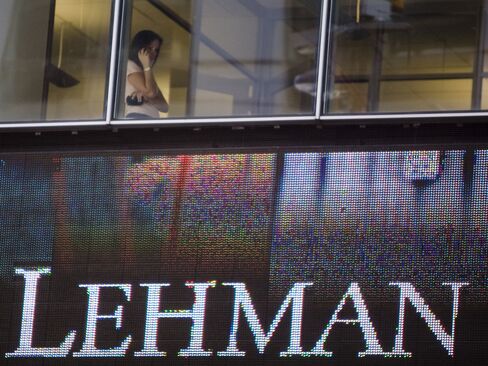 Cash is king, according to the results of the latest Bank of America Merrill Lynch fund manager survey.
The survey was conducted from July 2 to July 9 as worries over Greece, China, and an impending interest rate hike by the Federal Reserve seemed to weigh heavily on the minds of the 191 respondents (who hold a collective $510 billion in assets under management).
Results show that cash levels jumped to 5.5 percent, the highest since December 2008, when the world was still in the midst of a major financial crisis sparked by the collapse of Lehman Brothers.
Still, BofAML analysts, led by Chief Investment Strategist Michael Hartnett, figure all that cash on the sidelines is a major buy signal: "When average cash balance rises above 4.5% a contrarian buy signal is generated for equities. When the cash balance falls below 3.5% a contrarian sell signal is generated," they remind us.
Here's their chart, showing cash levels (against the MSCI ACWI Index) since 2002.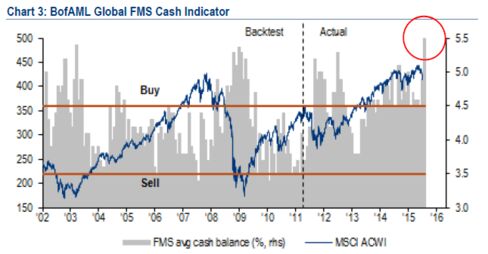 The survey also showed the highest percentage of investors taking out protection against a fall in equities since February 2008.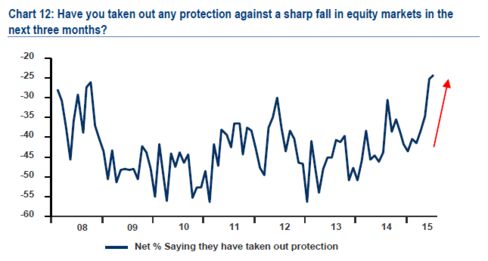 Before it's here, it's on the Bloomberg Terminal.
LEARN MORE