Sleepless Ex-Deutsche Banker Preps Iran Deals in Career Bet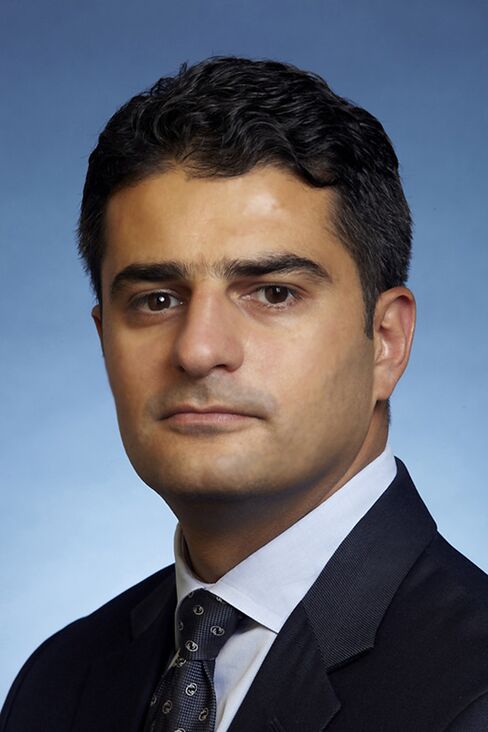 With Iran and world powers said to have signed a nuclear deal, Xanyar Kamangar's big career bet may just be working out.
With start up capital of $10 million, Kamangar ditched his job at Deutsche Bank AG's EMEA technology and telecom team in London after eight years to set up advisory and investment firm Griffon Capital in September. The rationale: to capitalize on deals and foreign investment into Iran if sanctions are lifted.
"For the first two weeks after leaving Deutsche Bank I couldn't sleep," the Tehran native said July 9 from Dubai. "I'd wake up in the middle of the night thinking 'what have I done?' But after those two weeks, there's not been a single day when I've not thought that this was the right thing to do."
A decade of isolation, austerity and high unemployment has sapped business investment in the nation, holder of the world's fourth-largest oil and second-biggest natural gas reserves. Now, with nuclear talks said to have produced an agreement, foreign investors are once more contemplating business opportunities in the nation of 80 million whose stock market has a value of nearly $100 billion.
Kamangar has had some early successes: he's helped close Iran's first cross-border technology deal with investment from mostly European firms into Digikala, valuing Iran's closest equivalent to Amazon.com Inc at about $150 million. In addition to providing merger and acquisition advice, he plans to start two funds focused on Iranian investments by the end of the year.
Historic Accord
Those funds will seek to attract as much as $100 million each of investment, with one focused on Iranian stocks and the other on private equity, said Kamangar who also founded information technology firm Tehran Computer in 1995 and left the country in 2005. Griffon has a "good pipeline" of advisory work for merger and acquisition deals.
Iran and six world powers Tuesday sealed a historic accord to curb the Islamic Republic's nuclear program in return for the lifting of sanctions, capping two years of tough diplomacy with the biggest breakthrough in relations in decades.
Diplomats reached an agreement in Vienna, according to an official involved in the talks, who asked not to be identified and didn't elaborate on the details of the deal.
Kamangar holds an MBA from London Business School and helped clients such as Spotify Ltd. and Vodafone Group Plc raise more than $10 billion from equity and debt markets while on Deutsche Bank's technology team.
London, Tehran
Griffon's main office is in Tehran, with another office in London. Kamangar, 39, said about a dozen people work at the firm and he himself divides his time between London, Tehran and Dubai. Startup funds for Griffon came from Kamangar and three other founding partners and nine investors from European family offices or investment funds, he said.
Kamangar decided to return to Iran after the election of President Hassan Rouhani, a cleric, in 2013. The banker's plans and ability to engage with investors are wholly dependent on an nuclear agreement being reached. Until then, Griffon remains fully compliant with the current sanctions regime and its limitations on investors, he said.
Much investor interest is coming from family offices and high net worth individuals in countries including Switzerland and others in northern Europe, Kamangar said, adding Griffon's real opportunities will come when institutional investors enter the market.
An economy bigger than Thailand's and oil reserves rivaling those of Canada make Iran the most important market still closed to major equity investors, according to investment bank Renaissance Capital. Lifting sanctions could open the Islamic Republic's stock market to investors in early 2016, Renaissance's Charles Robertson and Daniel Salter wrote in a report on Monday. Inflows could total $1 billion in the first year, they said
"This is a huge opportunity," said Kamangar. "Europeans are ready to move in once sanctions are lifted. While the Americans are super interested, they are in exploratory phase as they are yet to fully understand the country and the market."
Before it's here, it's on the Bloomberg Terminal.
LEARN MORE