Total Return Fund Buys U.S. Debt Amid Greece, China Turmoil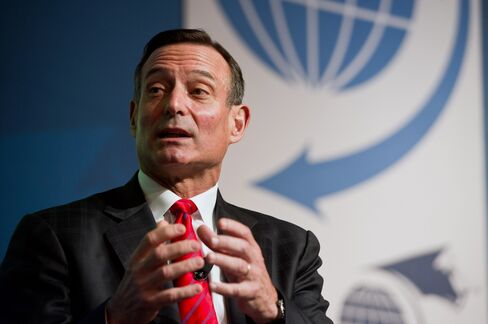 Pacific Investment Management Co., which runs the world's biggest managed bond fund, is becoming more bullish on U.S. government debt as turmoil in Greece and China fuels demand for the safest assets.
The $102.8 billion Pimco Total Return Fund more than doubled its holdings of Treasuries and other government-related debt in June to 19.6 percent of assets, according to the company's website. The figure is still down from this year's high of 37.7 percent in January.
Greece's struggle to stay in the euro currency union has helped drive demand for Treasuries over the past month. The Shanghai Stock Exchange Composite Index tumbled as much as 35 percent from its June peak, giving investors another reason to seek safety. The flight to quality revived Monday after euro-area leaders on Sunday gave Greek Prime Minister Alexis Tsipras a list of demands and three days to enact them in exchange for a fresh bailout.
"The chances of a positive resolution shrink with each day, seems like now every hour," for the Greece situation, Pimco Chief Executive Officer Douglas Hodge said in an interview with Bloomberg last week. "The Chinese capital markets, although largely confined to inside China, still have spillover impacts over to the rest of Asia and arguably to the global markets as well. So we're watching China very, very closely."
Mortgage Bonds
Total Return's largest position is mortgage bonds, which rose to 36.8 percent of assets from 34.6 percent in May, based on the holdings report Pimco issued at the end of last week. The government category isn't limited to Treasuries but can include related investments such as futures contracts and agency bonds, according to the company.
The fund cut holdings of the category for other short-term holdings and uninvested cash to 1.7 percent from 17.8 percent.
Pimco, headquartered in Newport Beach, California, is a unit of Munich-based insurer Allianz SE.
Treasuries have advanced 0.6 percent in the past month, according to the Bloomberg World Bond Indexes.
Total Return Fund has gained 1.5 percent in the past year, beating 78 percent of its competitors, according to data compiled by Bloomberg. Earlier this year, it lost its place as the world's biggest bond fund to the $117.2 billion Vanguard Total Bond Market Index Fund.

Read this next:
Before it's here, it's on the Bloomberg Terminal.
LEARN MORE