Nintendo President's Death Highlights Risk of Rare Cancer Type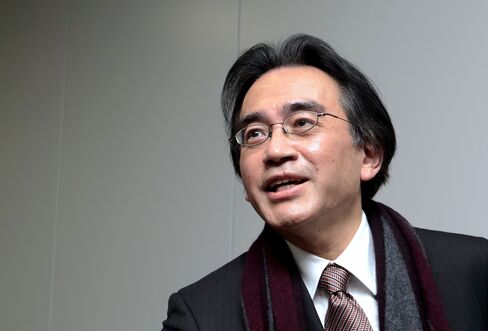 Nintendo Co. President Satoru Iwata died over the weekend of bile duct cancer, 13 months after he underwent surgery to remove a growth from his biliary tract.
The 55-year-old's rapid demise reflects the poor prognosis for patients with this relatively rare form of cancer. The malignancy is usually aggressive, spreads quickly to other parts of the body, and lacks treatment options, according to the International Agency for Research on Cancer in Lyon, France.
Tumors that originate in the bile ducts -- tubes that drain bile from the liver into the small intestine -- are difficult to treat. The odds of survival depend on their location and how advanced they are when they are found, said Thomas J. Hugh, head of upper gastrointestinal surgery at Sydney's Royal North Shore Hospital.
"The only thing that will give you a chance of being cured is to remove it with a clear margin," Hugh said in a telephone interview Monday. "Any chemotherapy we give may slow it down, but it won't cure it. Resection is the best hope."
Patients whose tumor is caught early and in bile ducts within the liver have a 15 percent chance of surviving the disease for at least five years, according to the American Society of Clinical Oncology. If the cancer has spread to the regional lymph nodes, the survival rate is 6 percent and drops to 2 percent if the cancer has spread to a distant part of the body.
'Mini Organs'
Efforts to improve the prospects for patients are advancing. Hans Clevers and colleagues at the Hubrecht Institute in the Netherlands and the Wellcome Trust Sanger Institute in the U.K. are developing tissue-culture techniques to study tumors in more detail, including the mechanisms that caused them.
"The ability to study the cancer mechanism in mini organs in tissue culture will advance diagnosis, treatment and prognosis of liver and bile duct cancers," said Elizabeth Vincan, head of the cancer biology laboratory at the University of Melbourne.
Fortunately, cancer of the bile duct, or cholangiocarcinoma, isn't common, with fewer than 3,000 cases occurring in the U.S. diagnosed each year. Prevalence is higher in countries such as Thailand and Laos, where infection with the live fluke parasite Opisthorchis viverrini is common.
In most other cases, the disease is linked to damage to the bile ducts caused by cysts, bile and gall stones, and inflammatory bowel disease.
Before it's here, it's on the Bloomberg Terminal.
LEARN MORE