German Taboo-Busting Greek Exit Idea Sows Division With France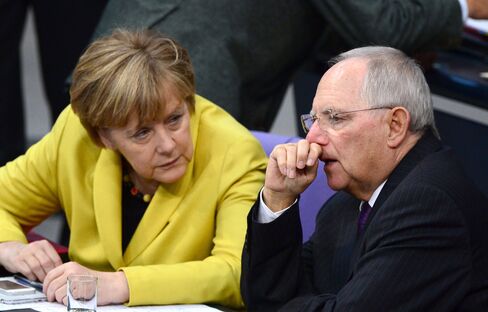 Germany's idea of suspending Greece from the euro drew a rebuke from French President Francois Hollande, highlighting divisions between the two most influential nations in the currency union.
The notion, first reported by Frankfurter Allgemeine Sonntagszeitung Saturday as finance ministers were haggling in Brussels, marks an acknowledgment that euro membership is neither permanent nor irrevocable, as its creators intended.
A one-page position paper drafted by the German Finance Ministry deemed Greece's efforts toward a new bailout insufficient and presented two scenarios: either Greece quickly present a more robust plan and agree to more stringent oversight, or euro-area nations would provide aid during a five-year suspension outside the single currency.
To German Vice Chancellor Sigmar Gabriel, the option was just common sense. "In a difficult situation such as this, every conceivable proposal must be examined without prejudice," he wrote Sunday on his Facebook page. "This proposal would only be achievable if the Greek government itself views it as the better alternative."
Chancellor Angela Merkel didn't address an exit scenario as she arrived at the summit that followed the finance ministers' meeting. She did say she wasn't prepared to accept "any price" to ensure there is a deal.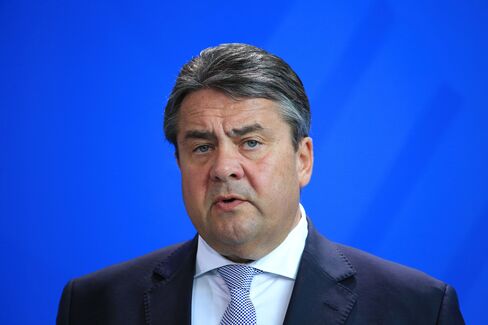 No Middle Ground
Hollande pilloried the notion of a temporary exit, saying France will do everything to reach an agreement at a summit Sunday.
"There is no provisional Grexit," the French president told reporters in Brussels, using the popular term for a Greek exit. "There is Grexit or no Grexit. Greece is in the euro zone or Greece is not in the euro zone."
https://twitter.com/fhollande/status/620228280214495232
Leaders from Slovakia and Finland backed their hardline allies in Berlin. Slovak Prime Minister Robert Fico said trust in Greece had been lost and an exit was the best option.
"The Greeks would do best if they left the euro zone on their own, did their homework and then tried to come back. This is just torture for everybody," Fico told reporters on a flight from Bratislava.
Backing France, Austrian Chancellor Werner Faymann called the proposal "demeaning and wrong."
"Lots of countries could keep coming back and say, 'take a break from the currency,'" Faymann said. "That is not in the common spirit."

Read this next:
Before it's here, it's on the Bloomberg Terminal.
LEARN MORE