The fall 2015 haute couture shows just finished their five-day run in Paris, leaving a trail of feathers, fancy needlework, and all kinds of exotic frippery in their wake. In an industry catered to an increasingly fickle global audience, every other week seems to bring a new round of fashion shows. But haute couture is truly the big kahuna of all of them.
Presided over by the chambre syndicale de la haute couture in Paris, this elite designation can be applied to a fashion house only if strict criteria are met: Namely, each piece must be handmade and made-to-order for the select clients who can afford the exorbitant price tags. These specifications give couturiers carte blanche to unleash their wildest and most extravagant designs, often making for collections that come closer to pretty pipe dreams than viable options for either day or night.
Below, a peek at the best of both the wacky and the wearable from 10 memorable collections.
CHANEL | Upper East Side Meets Oompa Loompa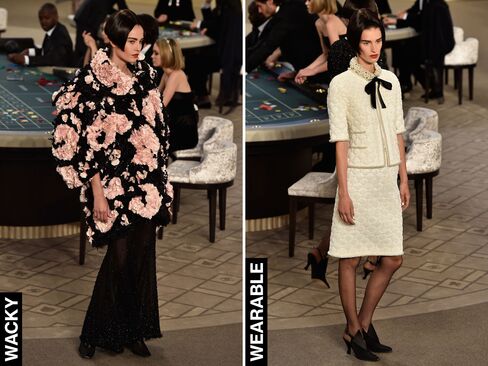 Ladylike flourishes are always fun, but when in doubt, stick to flourishes—not explosions.
MAISON MARGIELA | Origami Meets Anarchy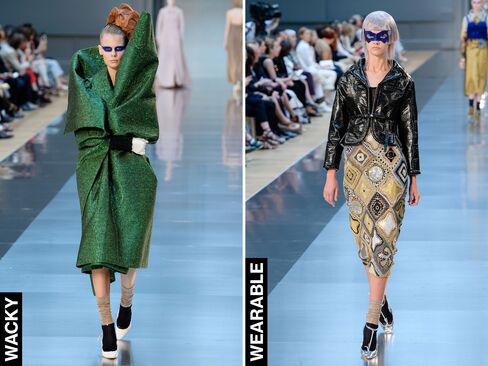 If you're into performance art, try the green coat. If you're into watching it, the Lower East Side-appropriate leather jacket and crocheted skirt are just the ticket.
ZUHAIR MURAD | Prom Princess Meets Disco Queen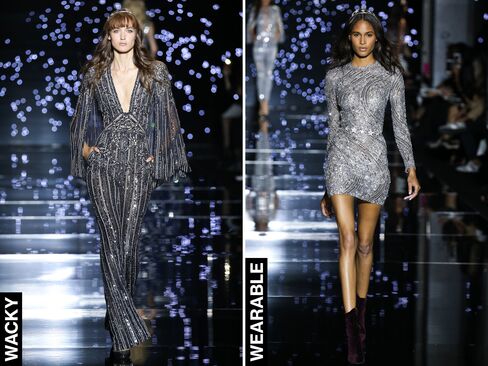 Florence Welch—and Florence Welch only—can pull off the look on the left. But the long-sleeved mini dress on the right could be worn by many women for a night on the town—so long as they feel comfortable channeling a Studio 54 vibe.
FENDI | Cruella de Vil Meets Ginger Rogers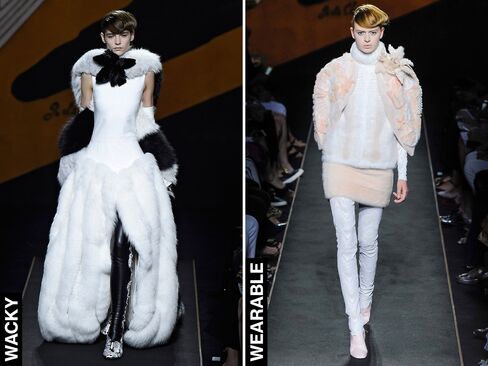 Fur was everywhere at Fendi, but this floor-sweeping gown just screamed "Disney villain!" The look on the right is pretty extreme, too, but it was the most wearable of the entire show.
ELIE SAAB | Game of Thrones Meets Frozen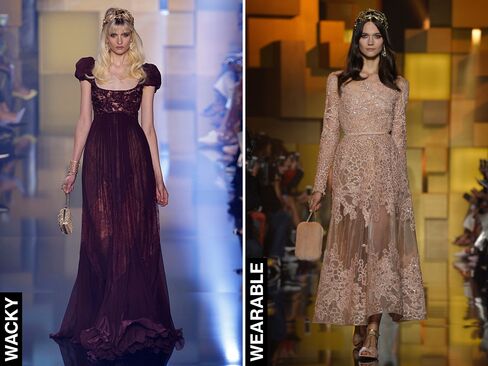 The maiden on the left would be right at home during Halloween. The one on the right belongs on a red carpet.
ARMANI PRIVÉ | Showgirls Meets Big Bird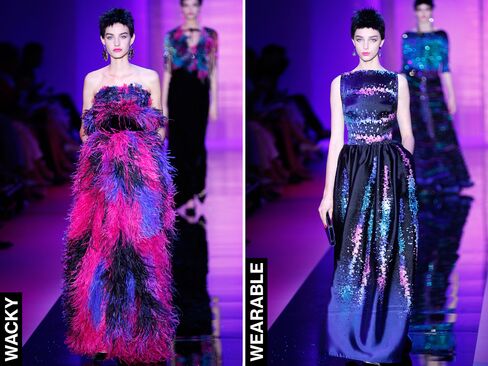 The feathered number on the left seems plucked right out of Sesame Street. The black gown at right? Madison Avenue.
VALENTINO | Mockingjay Meets Matador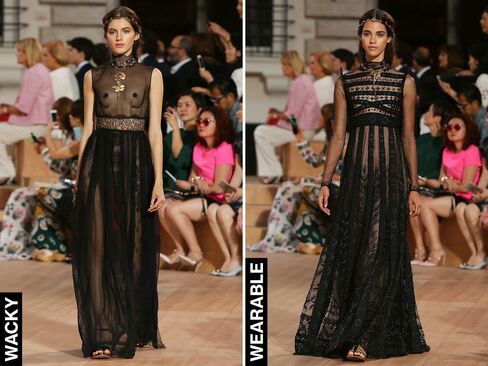 Skin peeked through (to put it lightly) many of the major collections, but for your next gala, maybe play it safer with the look on the right.
CHRISTIAN DIOR | Renaissance Maiden Meets Monet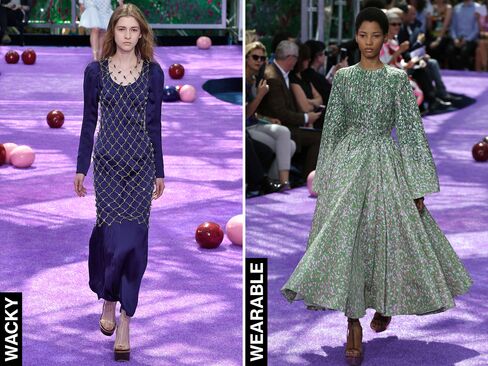 Do you want to wear a pretty, surprising dress? Or do you want to engage in a live-action role-playing game.
ATELIER VERSACE | Flower Child Meets the Folies Bergère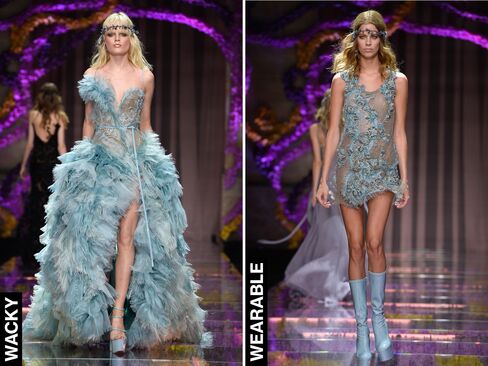 Your inner hippie wants to run free—not be drowned in cascading chiffon.
SCHIAPARELLI | Pink Panther Meets Grecian Goddess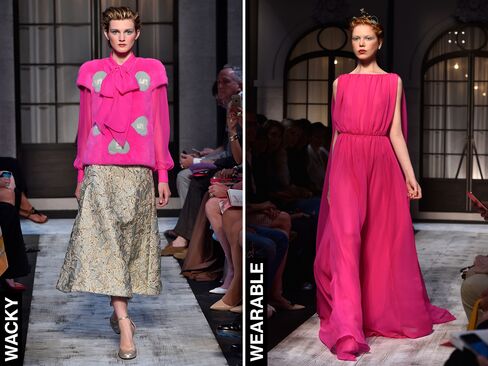 Thinking pink is always encouraged; just steer clear of fuzzy materials, and you won't be mistaken for a Muppet.
Jeremy Allen is the photo editor for Bloomberg Pursuits (and a former avid Sesame Street fan). Follow him on Instagram at: @jeremyallen88.
For the best in travel, food, drinks, fashion, cars, and life, sign up for the Pursuits newsletter. Delivered weekly.
Before it's here, it's on the Bloomberg Terminal.
LEARN MORE