Markets Love the Greek Proposal
The reaction is positive—so far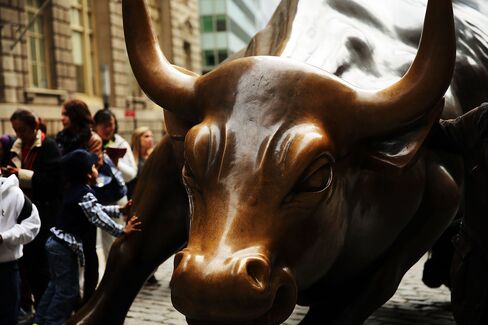 The Greek government submitted its proposals to the creditor institutions late last night , and so far, it seems, the odds of a deal that would allow Greece to remain in the euro area have risen significantly on the back of that.
Market reaction has been quite positive.
Peripheral yields from Spain ...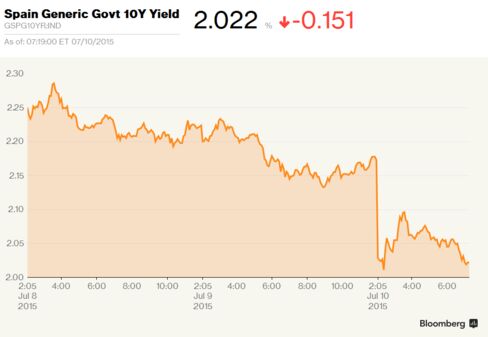 … to Italy ...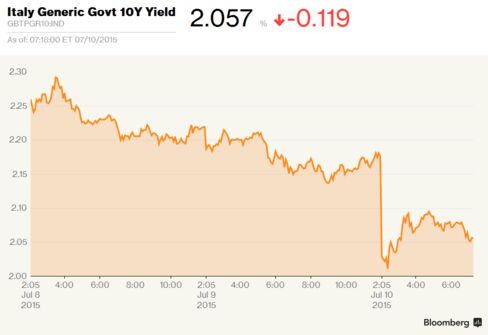 … have all fallen this morning.
Across the euro area, sovereign bond yields are reflecting the perceived reduction in risk.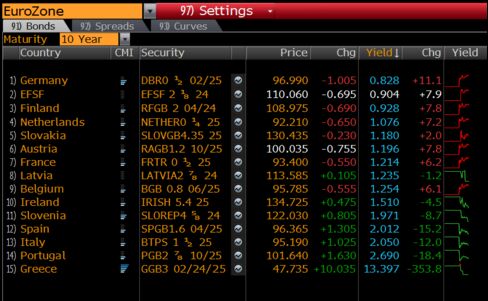 Equity markets have also reacted positively, with the blue-chip Euro Stoxx 50 Index gaining almost 3 percent.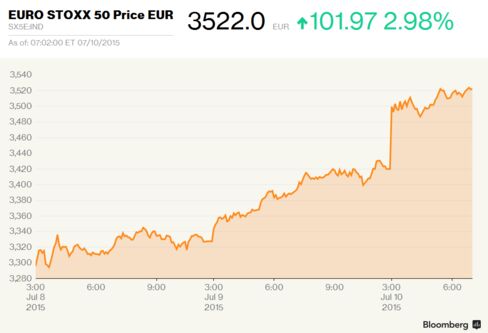 The Greek stock market remains closed, however.
The euro currency is stronger against the dollar this morning.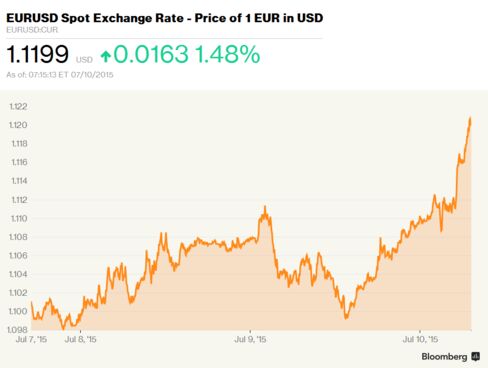 There is still event risk attached to the Greek negotiations heading into the weekend.
The Greek parliament must vote on the package, and the Eurogroup still needs to approve it. But for the moment, markets seem to be relieved that negotiations have gotten this far.
Outside Greece, markets may also be getting a lift from the performance of Chinese equities overnight, wherethe raft of measures introduced by the Chinese authorities, it seems, have managed to halt the selloff.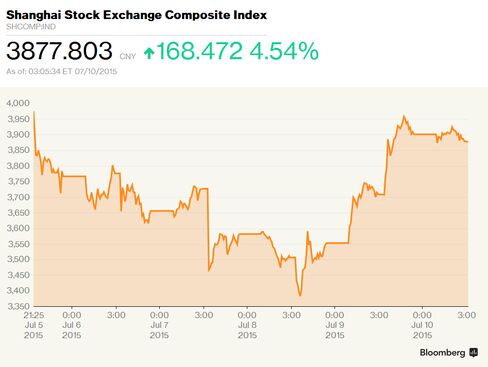 Before it's here, it's on the Bloomberg Terminal.
LEARN MORE