Ken Stabler, Raiders's Pro Bowl Quarterback, Dies at 69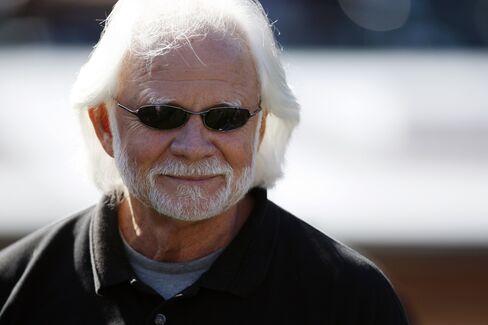 Ken Stabler, the four-time Pro Bowl quarterback for the Oakland Raiders who led the team to its first Super Bowl victory in 1977, has died. He was 69.
He died on July 8, according to a statement from his family on the Raiders website. The cause was complications from colon cancer, which was diagnosed in February. His death occurred in Gulfport, Mississippi, according to the New York Times.
After playing at the University of Alabama for coach Paul "Bear" Bryant, Stabler was a second-round draft choice by the Raiders in 1968 and spent the first 10 years of his National Football League career in Oakland, California. He later played two years in Houston and three seasons in New Orleans.
A 6-foot-3, 215-pound left-handed thrower, Stabler was nicknamed "The Snake" for his ability to avoid would-be tacklers. He threw for 194 touchdowns and 27,938 yards, as well as 222 interceptions. In 1974, he was named NFL offensive player of the year. In the season leading up to his Super Bowl win, Stabler led the Raiders to a 13-1-0 record.
"If I had one drive to win a game to this day and I had a quarterback to pick, I would pick Kenny," John Madden, his coach in Oakland, said in the team statement. "Snake was a lot cooler than I was. He was a perfect quarterback and a perfect Raider."
'Deeply Saddened'
Mark Davis, owner of the Oakland franchise, said in the statement: "The Raiders are deeply saddened by the passing of the great Ken Stabler. He was a cherished member of the Raider family and personified what it means to be a Raider."
Kenneth Michael Stabler was born on Dec. 25, 1945, to Leroy and Sally Stabler in Foley, Alabama, just outside of Mobile. He led his Foley High School team to state championships in 1962 and 1963.
At the University of Alabama, he was the No. 2 quarterback when the school won the national championship in 1965. As the starter during the following season, Stabler lead to Crimson Tide to an 11-0 record and a share of the Southeastern Conference championship.
According to the family's statement, he died surrounded family "as some of his favorite songs played in the background, such as Lynyrd Skynyrd's 'Sweet Home Alabama' and Van Morrison's 'Leaves Falling Down.'"
Stabler donated his brain and spinal cord to Boston University's Chronic Traumatic Encephalopathy Center to support research for degenerative brain disease in athletes, his family said.
His survivors include his three daughters, Kendra, Alexa and Marissa; and two grandsons.
Before it's here, it's on the Bloomberg Terminal.
LEARN MORE