UN Says Yemen Warring Parties Agreed to One-Week Cease-Fire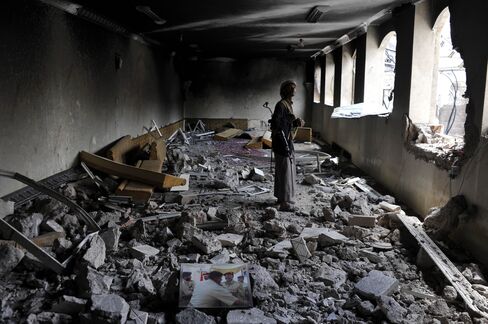 The United Nations said warring parties in Yemen have agreed on a cease-fire that will enter force on Friday night and last until the end of the Islamic holy month of Ramadan a week later.
Yemen's internationally recognized government in exile, its ally Saudi Arabia and the Shiite Houthi rebels who control much of the country have all agreed to uphold the cease-fire, UN Secretary-General Ban Ki-moon's office said in an e-mailed statement.
The Saudis have been bombing Yemen since March in a bid to restore President Abdurabuh Mansour Hadi, who was ousted by the Houthis earlier in the year. Reports of civilian deaths in the conflict have increased in recent weeks, adding urgency to the UN mediation effort.
Yemen lies adjacent to key oil shipping routes and borders Saudi Arabia, the world's biggest crude exporter, which accuses Iran of backing the rebels there. Western diplomats have expressed skepticism about the claim, and the Saudi military intervention in the conflict hasn't succeeded in reversing gains by the Houthis.
The last time the UN succeeded in negotiating a humanitarian pause in Yemen was in May, when it only lasted a few days before fighting resumed.
Before it's here, it's on the Bloomberg Terminal.
LEARN MORE