IBM Reveals the World's Smallest Computer Chip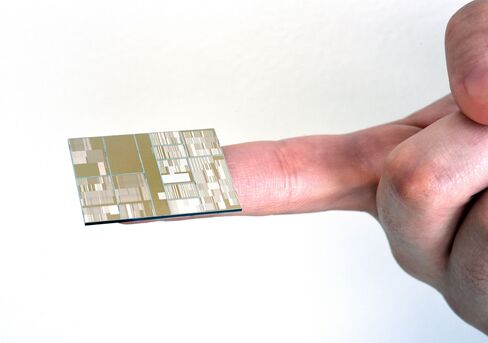 International Business Machines Corp. has developed a computer chip that's smaller and has more capacity than anything currently on the market, the company said Thursday.
The 7 nanometer test chip with working transistors is the industry's smallest, the company said in a statement. The microprocessors that power servers currently being used are made with 14 or 22 nanometer production.
IBM no longer manufactures its own chips. The company has in the past made prior claims of technical leadership in semiconductors. Those assertions, however, haven't produced positive business results. IBM's chip unit lost money forcing the company to pay Globalfoundries Inc. to take over its production operations.
The company worked with Globalfoundries Inc., Samsung Electronics Co. and equipment suppliers at the SUNY Polytechnic Institute to make the chips. IBM spokesman James Sciales declined to comment on how much the technology will cost, as the test chips are not yet ready for commercial production. The company also declined to discuss the financial details of the consortium.
IBM couldn't say when these chips will be produced, only that the company does "intend to incorporate 7nm into the roapmaps for IBM systems in the future."
Before it's here, it's on the Bloomberg Terminal.
LEARN MORE