India's Infibeam Eyes Shopify Niche Selling E-Retailer Software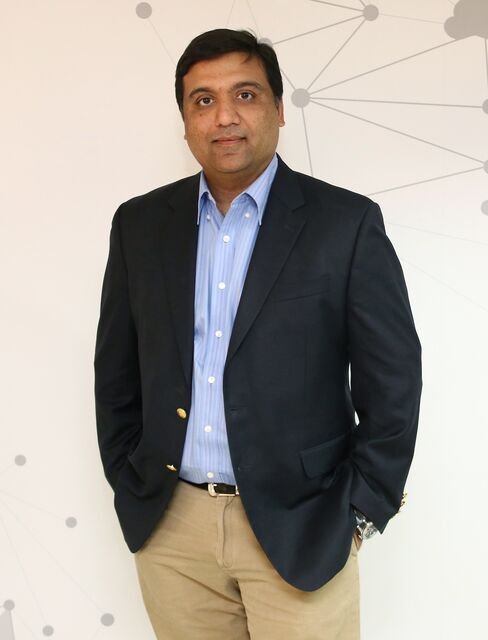 With India's e-commerce market projected to grow 10 times by 2020, MIT alumnus Vishal Mehta says he's in a sweet spot making software that enables businesses to sell online, much like Canada's Shopify Inc.
Mehta's Infibeam Incorporation Ltd., which last week became the first Indian e-commerce company to announce plans for an initial share sale, intends to raise 4.5 billion rupees ($71 million) for building data centers and warehouses so its clients can hawk their products on any marketplace of their choice.
The biggest Indian e-commerce companies such as Flipkart Internet Pvt. and Snapdeal.com are piling up losses as they spend on advertising, discounts and engineering talent, with Goldman Sachs estimating that companies on average lose $1.35 for every dollar of goods sold in India. Rather than spend millions competing with the likes of Amazon.com Inc. and Flipkart, Mehta is focusing more on Ahmedabad, India-based Infibeam's software business that allows businesses to create an online storefront.
"Only about 11 percent of India's Internet users have shopped online, and that number still has a long way to go," Mehta said by phone from his office in Ahmedabad on Monday. "Our strategy is to keep adding more merchants and provide them more value-added services."
Revenue at Infibeam's services business, which includes subscription-based software, web hosting and logistics tools, has more than doubled each fiscal year since March 2012, according to the company's IPO documents.
The services unit accounts now for about 15 percent of Infibeam's revenue, with the rest coming from sales of everything from clothes to electronics on its online retail platform Infibeam.com.
Shopify Competitor
India's e-commerce market is evolving similarly to China's, with the biggest players embracing a marketplace model where they provide a platform for millions of sellers to sell their wares. But unlike China, the nation is unlikely to have a single dominant company like Alibaba Group Holding Ltd., with a three-way battle emerging between market leader Flipkart, Amazon and Snapdeal.
All three platforms are keen to add new sellers, which means merchants need software to manage inventory and sell on as many platforms as possible. Infibeam's software unit competes with Ottawa, Canada-based Shopify and domestic startups KartRocket and Zepo.
The Indian company's listing plan comes two months after Shopify began trading in Toronto and New York in May. Shopify's software is used by 165,000 store-owners around the world, and its stock has risen about 80 percent since its listing.
Infibeam has shunned foreign investment so far, unlike most other online retailers in India that have come to rely on foreign investment for their growth and sustenance.
"We are Indian-owned and Indian-controlled, and we've got a business model that we want to continuously grow and focus on," Mehta said.
Before it's here, it's on the Bloomberg Terminal.
LEARN MORE