Serena Williams Beats Sister Venus to Reach Wimbledon Quarters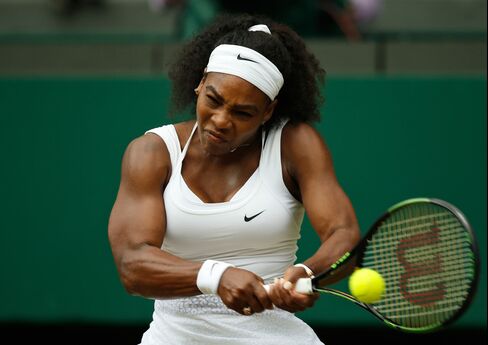 World No. 1 Serena Williams beat her sister Venus 6-4, 6-3 to advance to the Wimbledon quarterfinals for the first time since she won her fifth title in 2012.
The sisters, both five-time singles winners at the All England Club, played for the 26th time in their careers.
Since crashing out of the third round last year, Serena Williams won the U.S., Australian and French opens on her way to a second self-styled "Serena slam" -- holding all four major titles simultaneously. She achieved the feat in 2002-03 after beating her sister in four consecutive finals.
Before it's here, it's on the Bloomberg Terminal.
LEARN MORE