London Luxury Home Sales Drop as Season 'Wiped Out'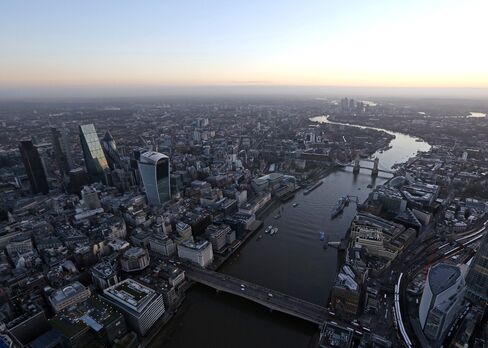 London luxury-home owners, who rushed to offer their houses and apartments for sale after the Conservative Party won May's national election, are finding fewer buyers are interested.
In the city's prime central districts, such as Knightsbridge and Mayfair, 228 existing homes sold last month compared with 325 a year earlier, according to luxury property broker Huntly Hooper. Owners started marketing 653 upscale properties in the best areas during the period, the most since February, taking total availability to 3,287, the data show.
The average sale price of a home in central London fell 4.2 percent to 1,487 pounds ($2,313) a square foot in June from a year earlier, the broker said. Values will probably fall further this month because asking prices have historically declined more than 3 percent in July as people take holidays, Oliver Hooper, a director at Huntly Hooper, said by phone.
"It's a fairly weak market," Hooper said. "It will take until September to get its strength back again, and for prices to start rising again or at least recover."
Home values in tony neighborhoods Notting Hill, Kensington, Knightsbridge and Chelsea fell in the 12 months through June as high asking prices and an increase in the sales tax known as stamp duty damped demand, according to broker Knight Frank LLP.
Declines weren't limited to central areas. Homes valued at 1.3 million pounds or more in London's Battersea district fell 10 percent in the period, broker Douglas & Gordon Ltd. said on Monday.
The build-up to the U.K. election meant buyers closed fewer deals for houses and apartments, Hooper said. Sales volumes fell almost 30 percent in the first half from the same period in 2014, the data shows, because of proposals for a mansion tax and rent controls by the Labour Party.
"The buying season has been completely wiped out this year," Hooper said. "The market has grown so much over the last five years, it needed to take a breather."
Read this next:
Before it's here, it's on the Bloomberg Terminal.
LEARN MORE