Jonathan Brook, Janney Montgomery Debt Director, Dies at 44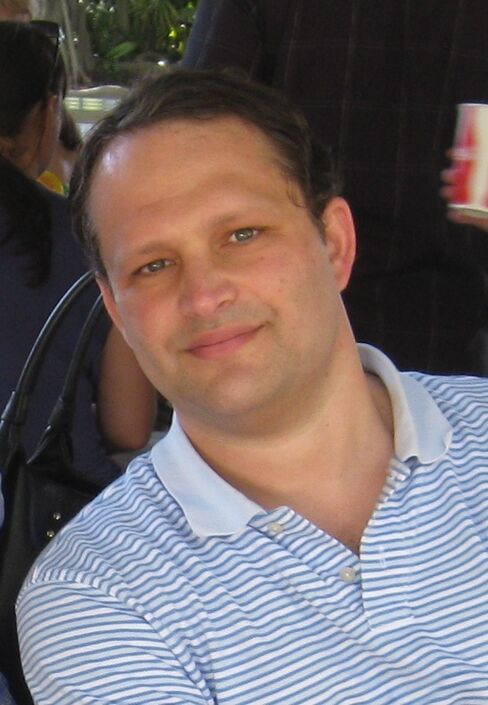 Jonathan Brook, a New York-based director of institutional credit sales at Janney Montgomery Scott who specialized in fixed-income trading during almost two decades on Wall Street, has died. He was 44.
He died on July 3 in Rye, New York, where he lived. The cause was a heart attack that occurred while he was driving home, his wife, Nicole Hazard, said in a telephone interview.
Brook joined Philadelphia-based Janney Montgomery in July 2011, when the investment bank expanded its credit trading and sales group. He sold high-yield debt to hedge funds, according to his LinkedIn page.
Before his tenure at Janney Montgomery, Brook had stints at six financial firms. In 2007, he started working at Merrill Lynch & Co., where he directed the global strategic risk group's proprietary-trading department, leaving three months after Bank of America agreed to buy the firm for $50 billion during the global financial crisis in 2008.
Brook also held fixed-income positions at the New York office of Vining Sparks IBG, a broker-dealer, and at Redi Markets, a financial services firm. He was a vice president of credit arbitrage at Stamford, Connecticut-based CRT Capital Group, from 2004 through 2006.
'Adored' Family
The family described him in an online tribute as "a warm, loving, kind young man, who adored his family and cared for others."
Jonathan Edward Brook was born on Sept. 26, 1970, in New York. His parents, David Brook, a psychiatrist, and Judith Brook, a psychologist, are on the faculty at New York University's School of Medicine.
He received a bachelor's degree in history from Amherst College, in Massachusetts, in 1992 and a law degree from Washington University in St. Louis in 1996.
Brook began his career as a bankruptcy lawyer before moving into the distressed and high-yield debt markets. He was a portfolio manager in the proprietary-trading department of Spear, Leeds & Kellogg, when it agreed to merge with Goldman Sachs Group Inc. in 2000.
The following year, he joined Greenwich, Connecticut-based hedge fund Amaranth Advisors, working on capital-structure arbitrage for two years. Amaranth collapsed in 2006 after suffering losses from natural-gas futures bets.
In addition to his parents and his wife of 15 years, Brook's survivors include children Juliette Brook and Cassie Brook.
With assistance from Saijel Kishan in New York.
Before it's here, it's on the Bloomberg Terminal.
LEARN MORE