James Marcus, Ex-Goldman Partner Who Led Opera Board, Dies at 85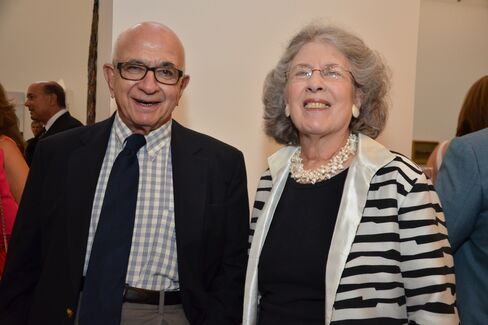 James S. Marcus, a retired Goldman, Sachs & Co. partner who drew on his childhood love of Wagner to become chairman of New York's Metropolitan Opera, has died. He was 85.
He died on July 5 at Lenox Hill Hospital in New York, his nephew, David L. Marcus, said in a telephone interview. He had congestive heart failure.
Marcus joined Goldman Sachs as an associate in 1956 and was named a general partner in the investment banking division in 1964, Michael DuVally, a spokesman for the New York-based firm, said in a telephone interview. Marcus had responsibility for major U.S. and Latin American clients. He retired and became a limited partner in 1982.
After serving as a managing director of the Met beginning in 1976, Marcus was selected chairman of the board 10 years later. He held that position until 1993 and in 1997 became an honorary board member.
"Jim was a legendary connoisseur of opera and operatic talent and a marvelous advocate for the art form," the Met said in a statement signed by Ann Ziff, chairman, Judith-Ann Corrente, president and chief executive officer, and Peter Gelb, general manager. "Jim also dedicated time, energy, and his personal resources to supporting and advancing the careers of young singers."
Supporting School
In 2010, he and his wife, Ellen Marcus, gave $10 million to the Juilliard School, the college for music, dance and drama that is housed at Lincoln Center for the Performing Arts, which also is home to the Met. The gift supported an expanded curriculum for voice students, including classes and activities in acting, stagecraft, health and nutrition.
"The days are over in opera and the performing arts where just having a great voice can cut it," Marcus said at the time, according to the Wall Street Journal. He also said, according to the article, that "it was about time we started giving more of this money away and not let someone else make those decisions."
James Stewart Marcus was born on Dec. 15, 1929, in New York, to Bernard K. Marcus and the former Libby Phillips.
In 1913, his grandfather, Joseph S. Marcus, founded Bank of United States. Bernard Marcus took over as president in 1927 and presided over its collapse amid a rash of bank failures in 1930. He was convicted of misapplication of corporate funds and served 23 months in Sing Sing Prison before receiving a pardon from New York Governor Herbert H. Lehman, according to his 1954 obituary in the New York Times. He became president of a men's pajama manufacturer.
College Education
James Marcus received a bachelor's degree in 1951 from Harvard University in Cambridge, Massachusetts, where he was an editor on the Harvard Crimson, the student newspaper. In 1953, he earned an MBA at Harvard's Graduate School of Business Administration. He served in the U.S. Army in the Chemical Corps.
Marcus discovered his love of opera at age 9 while attending a student production of Richard Wagner's "Lohengrin," he said, according to the Journal article. In addition to the Met, he served on the boards of Juilliard and Lincoln Center.
In recent years he had been a critic of Gelb's leadership of the opera company, according to a March 23 article in the New Yorker magazine. He called the Met's staging of Puccini's "Tosca," which premiered in 2009, "the worst production I've ever seen in my life."
In 1962, Marcus married the former Barbara Silver, who died in 1970. Four years later, he married the former Ellen Mary Friedman, who survives him.
Before it's here, it's on the Bloomberg Terminal.
LEARN MORE