Egypt Set to Ban Independent Media Coverage of Militant Attacks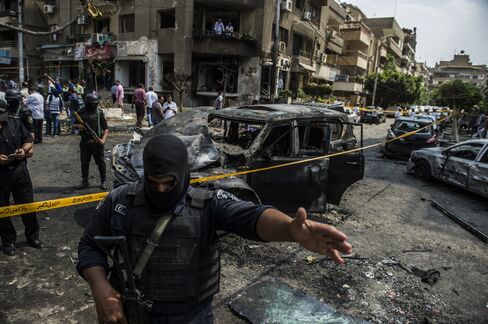 The Egyptian government, reeling from a deadly wave of attacks by Islamist radicals, is drafting legislation that would restrict how media report militant activity.
Journalists would risk at least two years in prison for publishing reports on militant attacks that deviate from the government narrative, according to the draft law published by local newspapers including El-Shorouk. The rule is part of a package of harsher anti-terrorism legislation that President Abdel-Fattah El-Sisi vowed following the assassination of the country's top prosecutor, Hisham Barakat, last week.
"Revenge is the worst possible reason to issue legislation." said Gamal Eid, head of the Arabic Network for Human Rights Information. "Such laws violate individuals' rights and punish all forms of independent press."
The death toll from a series of coordinated attacks on the military two days after Barakat's assassination varied widely. While the health ministry reported that at least 21 soldiers died, security sources speaking anonymously have put the number at 64. Islamic State's affiliate in the Sinai peninsula claimed responsibility for the attacks.
El-Sisi has vowed to crush the militancy that has spread since he led the ouster of Islamist President Mohamed Mursi after mass protests two years ago. Critics in Egypt and abroad have assailed the government's crackdown on opponents, which has led to the deaths of hundreds of Islamists and the imprisonment of thousands more, including Mursi, who faces a death sentence.
Egypt's journalists' association, in a statement on its website, called the proposed legislation "unconstitutional" and said it "closes all doors on attempts to make the press representative of society."
Before it's here, it's on the Bloomberg Terminal.
LEARN MORE