Potash Corp. Seeks K+S Face Time to Save $8.7 Billion Deal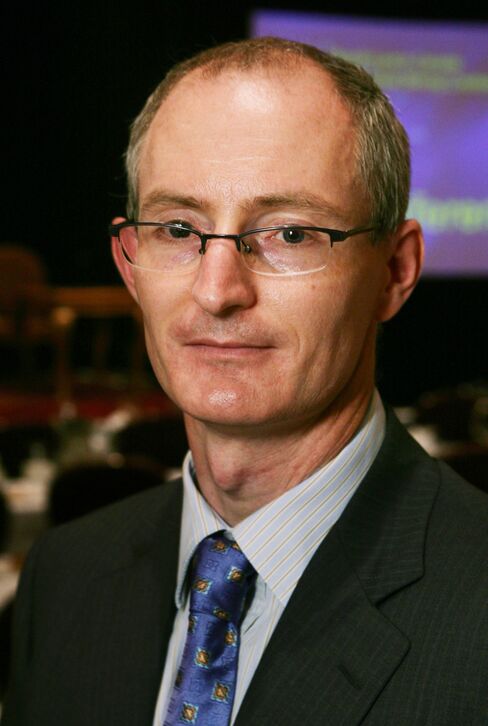 Potash Corp. of Saskatchewan Inc. said it wants to meet with management of K+S AG as soon as possible to address concerns that led the German fertilizer producer to reject its 7.8 billion-euro ($8.7 billion) takeover offer.
"We are seeking to meet with K+S management at the earliest possible opportunity so that we can jointly discuss our commitments and further specify the details that would form the basis of a successful combination," Potash Corp. Chief Executive Officer Jochen Tilk said in a statement on Friday.
Potash Corp. aims to reassure K+S that it wouldn't be unraveled after the deal, saying the offer isn't predicated on closing mines, curtailing production, selling the German company's salt business or cutting jobs. It repeated the merits of its offer of 41 euros a share, after K+S CEO Norbert Steiner indicated in a earlier statement that a proposal of at least 50 euros a share would be more appropriate.
Tilk, born and bred in Germany, has ground to make up if Potash Corp. sticks to its intention of making this a friendly deal. Steiner said Thursday that negotiations hadn't included detailed information on plans for the German potash supplier or job security for its employees, with the bid failing to reflect the rising value of the Legacy potash project in Canada.
More Info Needed
"We tried to get further and detailed information," Steiner said yesterday at a press conference in Frankfurt. "That led to us asking for information several times and getting several answers. But they were very general and didn't really enlighten us as to the real plans."
There is nothing new in Potash Corp.'s statement on Friday that could form the basis for talks, the company said, adding it's obliged to review any new proposal received.
K+S shares gained as much as 6 percent to 39.25 euros in Frankfurt trading. The stock was trading at 39.03 euros as of 2:50 p.m., below Potash Corp.'s proposal. K+S has a market value of 7.5 billion euros.
By proposing a takeover, Potash Corp. might be looking for a way to slow construction of the Legacy mine to cut excess capacity and support prices, which have fallen amid rising output, according to P.J. Juvekar, a Citigroup Inc. analyst.
Legacy is scheduled to start production by the end of next year and reach 2 million metric tons of capacity from 2017 onwards. Its book value is about 11 euros per share, Steiner said. Taking into account future earnings from the mine, it's worth as much as 21 euros a share. That future value wasn't reflected in the pre-offer stock price of about 29 euros, Steiner said.
Potash Corp. is trying to take advantage of the valuation gap to take over K+S and gain control over Legacy, Steiner said. Meanwhile, its suitor said the existing bid tabled is a "compelling proposal" and it's encouraged by K+S's response "since many of the matters raised have been addressed in previous correspondence or can be addressed if K+S were to agree to meet."
Before it's here, it's on the Bloomberg Terminal.
LEARN MORE