Osborne Plans to Raise Inheritance Tax Threshold in Budget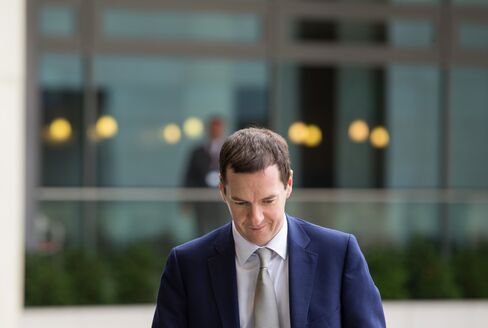 U.K. Chancellor of the Exchequer George Osborne will announce plans to raise the threshold for inheritance tax, a key election pledge, in Wednesday's budget.
The change will honor a promise made before May's election to bring homes worth as much as 1 million pounds ($1.6 million) out of the inheritance tax bracket and take effect in April 2017. It will also apply to people who sell their home or buy a smaller home before that date, so more can benefit from the change, according to a Conservative Party official who asked not to be identified in line with British government practice.
"We'll take the family home out of inheritance tax for all but the richest, and it's a promise we will keep," Prime Minister David Cameron and Obsorne said in an opinion piece in The Times today. They said they would pay for the measure by limiting pension-tax relief to those earning more than £150,000.
Osborne will on Wednesday deliver his first budget as chancellor in a majority Tory government, buoyed by a recovering economy and a weakened Labour opposition. His attempt to raise the inheritance tax threshold in the last parliament was blocked by his then Liberal Democrat coalition partners.
The increase in the threshold, as set out by Cameron in April, will be achieved by raising the current limit of 650,000 pounds for a couple with an additional 175,000-pound allowance for each partner when passing on their primary residence.
Before it's here, it's on the Bloomberg Terminal.
LEARN MORE