Life, liberty and the pursuit of happiness was the promise of the Declaration of Independence. Almost 240 years later, how do the 13 original colonies stack up in those three measures?
Let's start with life—or really, life expectancy. Only seven of the 13 original colonies beat the U.S. average of 78.9 years.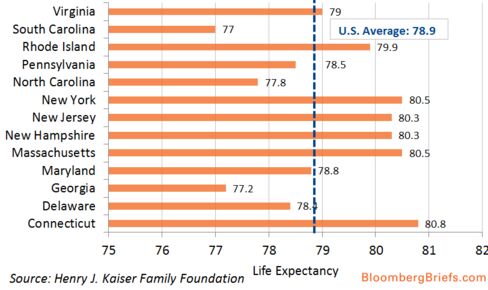 How about liberty? One measure of liberty is the incarceration rate. All 13 original colonies have lower incarceration rates than the U.S. average of 497 per 100,000 residents.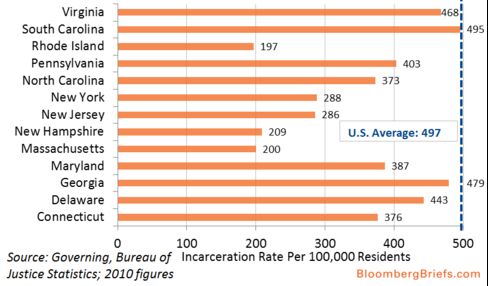 When it comes to the pursuit of happiness, the 13 original colonies aren't at the top of the list. Let's look at these states' ratings in the Gallup-Healthways Well-Being Index, which measures purpose, social, financial, community, and physical elements in peoples' daily lives. None of the original colonies ranked among the top 10 happiest states by this measure. Virginia ranked the highest of the group, at No. 14, followed by Massachusetts at No. 17.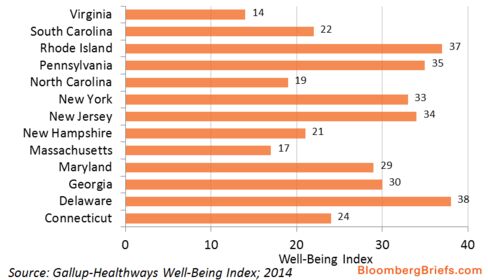 This story is based on Bloomberg Brief's interactive StoryChart on the 13 original colonies.
Before it's here, it's on the Bloomberg Terminal.
LEARN MORE