WisdomTree Names Jesper Koll to Head ETF Maker's Japan Unit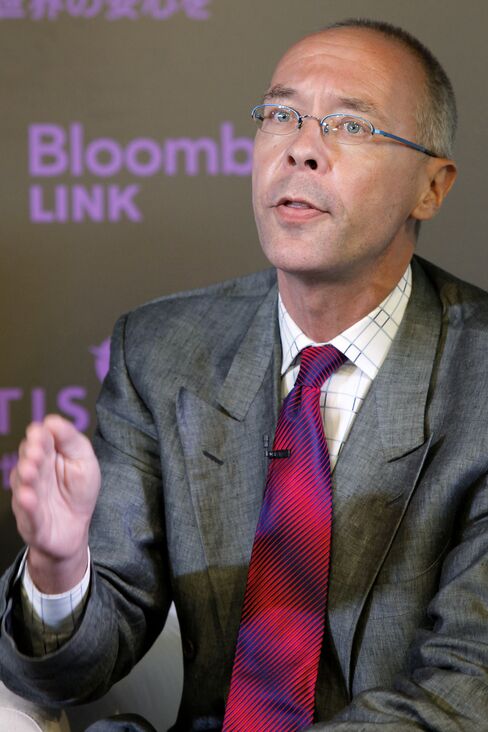 Jesper Koll, former head of equity research at JPMorgan Chase & Co. in Tokyo, will join WisdomTree Investments Inc. as chief executive officer in Japan.
Koll will help open a Tokyo office for WisdomTree that is expected to start business later this year, the exchange-traded fund manager said in a statement Wednesday. The company has no immediate plans to create domestic ETFs in Japan, it said.
WisdomTree has more than $63 billion in assets. Its Japan Hedged Equity Fund is the second-largest U.S. ETF tracking Japanese stocks, with $18.1 billion under management, according to data compiled by Bloomberg.
"Tokyo will be WisdomTree's first office in Asia," Koll said by phone. "I'm terribly excited about the asset-management opportunity in Japan. It's just enormous."
JPMorgan hired Koll, a former chief economist at Merrill Lynch & Co. and hedge fund manager, to head its Japanese stock strategy team in November 2009. He resigned at the end of March to pursue a "new career opportunity," he wrote in an internal memo obtained by Bloomberg. JPMorgan promoted Hisashi Moriyama in his place.
Koll was previously chief economist at JPMorgan between 1994 and 1998, before moving to hedge fund Tiger Management LLC and then Merrill in 1999. Koll rejoined JPMorgan after stepping down as chief executive officer at Tokyo-based Tantallon Research Japan, a hedge fund started in 2007 just months before the nation fell into recession.
A German who speaks fluent Japanese, Koll became a resident of Japan in 1986.
JPMorgan has its own plans after Koll's departure. It's seeking to increase the number of analysts in Tokyo to 25 from 15 and focus more on stock-picking, Moriyama said in an interview Tuesday, as it seeks to become Japan's highest-ranked foreign brokerage.
Before it's here, it's on the Bloomberg Terminal.
LEARN MORE