U.K. National Park Backs $3 Billion Sirius Potash Mine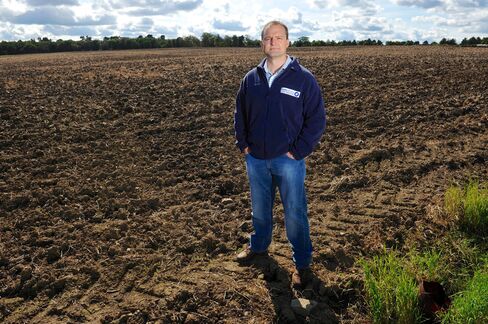 The North York Moors National Park approved an application by London-listed Sirius Minerals Plc to build a $3 billion potash mine within its boundaries.
A special planning committee of the park voted 8-7 in favor of the development, which would be the U.K.'s largest potash mine, Chairman Jim Bailey said in announcing the decision at a meeting in Whitby, northeast England.
While the company has yet to secure financing for the development, Sirius has spent $200 million to verify the park's resource of polyhalite, a form of the fertilizer potash. It said the project would create more than 1,000 jobs and add 1 billion pounds ($1.6 billion) a year to the British economy.
National Park planning officers issued a final report before Tuesday's meeting that found the economic benefit of mining polyhalite for 100 years didn't outweigh the harm it would cause. The greater public interest is in protecting the park for future generations, the planners wrote, while making no formal recommendation.
Sirius shares dropped 10 percent on Monday to 15 pence, valuing the London-based company at 324.6 million pounds. It was suspended from trading Tuesday morning before the meeting.
To develop the York potash mine, Sirius plans to dig underground shafts within the 554-square-mile (1,430-square-kilometer) park before boring out the mineral from deposits under the land and the North Sea. The polyhalite would be crushed and processed down the mine before being fed to an underground pipe and taken as slurry to a port 28 miles away.
Before it's here, it's on the Bloomberg Terminal.
LEARN MORE