Larry Summers Says Mario Draghi Is the Only Official Impressing Him in the Eurozone
Larry Summers has harsh words for most eurozone officials, but nice words for one in particular.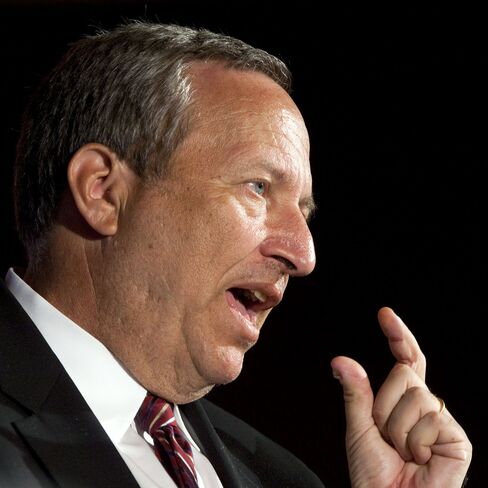 With the crisis in Greece deepening, it was perhaps inevitable that former U.S. Treasury Secretary Larry Summers would be asked about recent eurozone events when speaking at the Swiss International Finance Forum on Monday.
He had some pretty dire words to share, including that he is more pessimistic about the situation in Greece than at any other time over the past five years.
He went on to slam politicians and policy makers, adding that Greece leaving the eurozone was "not an experiment I would like to run."

The former Treasury secretary did, however, have more tempered words for one official in particular:
I think the one person who has acquitted himself in an extra-ordinarily difficult position in an extraordinarily impressive way is ECB head Mario Draghi, who while being faithful to the imperatives of a central bank has also recognized the broader stakes involved and then prepared to commit himself and insist that his institution be committed in stepping forward and doing what is necessary to provide confidence...but ultimately central banks can do enormous damage by making mistakes. But they are like anesthesiologists: when they mess up it can be catastrophic, but ultimately no anesthesiologists can ever cure a patient. And no central bank can make an economy grow rapidly. That depends on the wisdom of its political leaders' policies, on the commitment to hard work of its people and the spirit of imagination and capacity of its business leaders. That is why as valuable as what Mario has done is, it's not enough."
Before it's here, it's on the Bloomberg Terminal.
LEARN MORE