Cheil Pledges Higher Dividends Amid Criticism of C&T Merger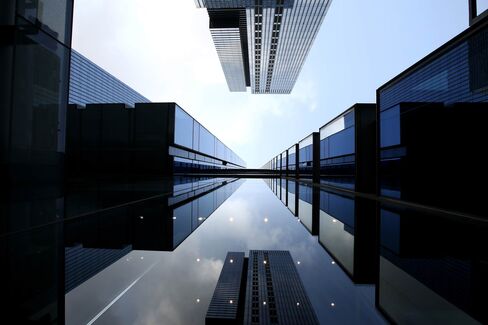 Cheil Industries Inc. told investors it won't change the terms of its proposed merger with affiliate Samsung C&T Corp. but will instead take measures to boost shareholder value if the deal is approved.
The company will gradually increase its dividend payout ratio to 30 percent, from an equivalent of 21 percent last year, and buy back shares. Cheil will also form a corporate governance committee that will look at the impact of future acquisitions on shareholders, it said on Tuesday.
The merger of the two affiliates, part of South Korea's largest conglomerate, has drawn opposition from investors including U.S. billionaire activist Paul Elliott Singer, who says Samsung C&T is being undervalued by Samsung Group as it restructures ahead of a generational leadership transition. Samsung has said it expects the deal to enhance value for shareholders through synergies between the two companies.
"This is a clear effort by the company to win investors' support for the planned merger," said Lee Suc Won, head of equities at HI Asset Management Co., which oversees about $11 billion. "As an investor, we welcome movement toward a higher dividend and a committee to improve corporate governance."
Samsung C&T fell 0.3 percent to close at 66,200 won in Seoul, while Cheil rose 1.7 percent to 177,500 won as the benchmark Kospi index gained 0.7 percent.
Legal Terms
Opposition to the takeover, to be decided at a shareholder meeting on July 17, has centered on its benefit to Samsung's ruling Lee family and their vested interest in securing a low price for C&T. The proposed deal would pass 7.8 trillion won ($7 billion) of C&T book value to Cheil without compensation, according to Elliott, which continues to criticize the proposal.
"This recent flurry of unsubstantiated blue sky promises of future growth and value creation is just a desperate attempt to distract shareholders," Elliott said in a statement on Tuesday. "Only now are they cynically pledging to think about good governance and making promises to increase dividends if the merger goes through."
The deal terms adhere to a South Korean law that requires mergers to be valued based on a pre-determined formula that averages stock prices over the preceding month, Cheil has said.
The company has no plan to change those terms and there's "no Plan B" if the deal collapses, Cheil spokesman Chung Tae Jin said by phone.
Cheil said the merged entity will be Samsung Group's de facto holding company and the "vehicle of choice to capitalize on new business opportunities and drive future growth."
The Seoul Central District Court is expected to rule tomorrow on two injunction requests from Elliott to block the proposed takeover. Elliott is the third-largest shareholder in Samsung C&T with a 7.1 percent stake.
The introduction of a corporate governance committee follows similar steps by other South Korean family-run conglomerates, known locally as chaebol. Hyundai Motor Co. said in April it will set up an independent committee following criticism of a real estate transaction last year.
Before it's here, it's on the Bloomberg Terminal.
LEARN MORE