Private Equity to Grow to $7 Trillion by 2020, PwC Says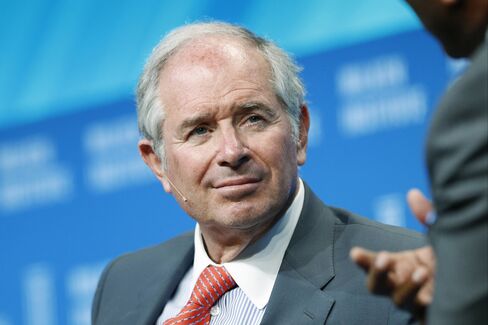 The global private equity market will expand to about $7 trillion by 2020 from half that in 2013 as investors from sovereign wealth funds to individuals seek alternatives to stocks and bonds, according to the consulting firm PwC.
The industry will reach $6.5 trillion to $7.4 trillion depending on factors such as monetary policy and gross domestic product growth, PwC said in a report being released Monday, compared with $3.6 trillion in 2013. The firm expects alternative assets, which also include real estate and hedge funds, will swell to $13.6 trillion to $15.3 trillion, from $7.9 trillion two years ago.
"It's really about broadening the client base," Mike Greenstein, PwC's global alternatives leader, said in an interview. "That's in large part fueled by the growth of the sovereign investors and the emerging markets in alternative assets, as well as the retail channel."
Managers of alternative assets pitch the investments as a way of diversifying holdings and decreasing correlation with stock and bond markets. Blackstone Group LP, the world's biggest alternatives manager, has expanded assets under management by 18 percent annually for the past three years, in large part by attracting more money from sovereign wealth funds, wealthy individuals and family offices. The largest firms will also benefit from increasingly replacing banks in capital-market activities, according to PwC.
If Blackstone maintains its 2013 market share and alternative assets rise to $15.3 trillion, the New York-based firm will command about $515 billion, compared with $310 billion today.
PwC expects real estate assets to expand to $2.5 trillion to $2.9 trillion from $1.4 trillion in 2013. Hedge funds may swell to $4.6 trillion to $5 trillion, from $2.9 trillion.
Before it's here, it's on the Bloomberg Terminal.
LEARN MORE