What Does This Man Have in Common With Taylor Swift?
Charles Caldas's social media accounts may not make Apple cower in fear, but the organization he runs has other ways to flex its muscles in streaming music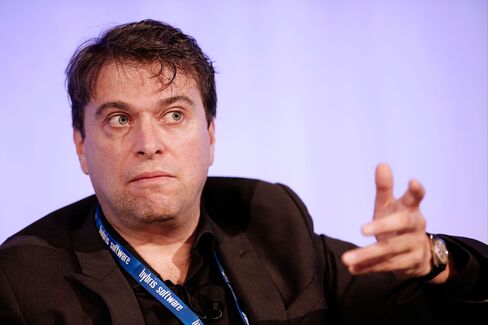 Taylor Swift celebrated her victory over Apple on Thursday by saying she would add her newest album, 1989, to the company's streaming music service. To the general listening public, Swift has become the primary voice of artist discontent with the brutal economics of digital music. Her ability to make the world's most valuable company cower before her was a testament to her unique position in the music industry, and to the power of social media.
But Swift isn't the only one punching above her weight in the music industry. This week, Apple also quietly negotiated for peace with Merlin, an organization that manages streaming rights for about 20,000 independent record labels covering bands including Vampire Weekend and Alabama Shakes. The Merlin deal is as much a lesson in the shifting power in the music industry in the age of streaming as Swift's coup. And while Swift has loudly decried the ways that artists lose out in the digital marketplace, Merlin's chief executive, Charles Caldas, sings a much different tune. He thinks the little guys are actually winning.
This week marked Indie Week in New York City, an annual event put on by A2IM, a trade organization for independent record labels. For the second consecutive year, the week began with a major conflict unfolding between indie labels and an impossibly powerful technology company. Last year it was Google, which was trying to secure deals for a paid music service on YouTube, the terms of which infuriated some indie labels. This year it was Apple, whose streaming service could fundamentally change the streaming market when it launches next week. The company's decision not to pay royalties for music consumed during free trial periods threatened to undermine its relationship with many independent labels.
Last year, YouTube and the independent labels hashed out their differences over the course of Indie Week. This year, Merlin and others within the indie music world had already been putting the screws to Apple even before Swift took to social media. Given the market power they represent, Apple was going to cave sooner or later, says Mark Mulligan, the founder of digital music consultancy MIDiA Research.
"Taylor Swift was a tipping point, she wasn't what caused the change to happen," he says, arguing that her public statements gave the company a chance to displace attention onto one of the world's most popular musicians — who, conveniently for Apple, has an ongoing beef with Spotify, the current leader in the subscription music business. "They made a strategic decision: We have an opportunity to take control of the narrative," says Mulligan. It's better to let Taylor Swift win than to lose to a bunch of dudes who run independent record labels.
The Apple conflict also shows how major record labels — Sony, Universal, and Warner — approach the digital music market differently than independent labels do. Apple thought it could get away with not paying artists for music played during its free trials because the major labels had agreed to go along. But independent record labels rebelled against the contracts, which they didn't get to see until the last minute. On their own, none of these labels would have gotten much of anywhere. The basic idea behind Merlin is that this can be changed by going into it together.
"The future of this business is not going to be based around the way major labels want it to look," Caldas said in a speech to A2IM members on Thursday that painted the three major labels, rather than streaming services, as their primary adversary. "We've earned the right to be the fourth voice at the table from the outset," he says.
https://twitter.com/cue/status/612824947342229504
Merlin opened for membership in 2008. Its roots were set down several years earlier, when a handful of machers in the independent music world realized that digital music was going to turn their industry upside down. Piracy was endemic, YouTube was just getting started, and Microsoft Zune seemed like it just might be a thing.
Such changes held risks and opportunities. Traditionally, independents have had much less leverage than major labels to make inroads in traditional forms of distribution like mainstream radio and large physical retailers. They had less to lose and more to gain if new technology undermined the existing order. But the Internet also meant that striking deals with a handful of key services that controlled global distribution was vital to success. Major labels were much more prepared than their smaller counterparts and have used their market power to shape the industry so independents end up giving them more than their fair share.
At the time that the idea for Merlin was gestating, Caldas had recently stepped down from running Shock Entertainment Group, a significant force in the independent music industry in Australia. He was consulting local companies on their digital strategies as he thought about what to do next. As part of his consulting work, Caldas agreed to help set up Merlin and in 2007 moved his family to London, on a temporary trip that he described as almost a paid vacation. Eight years later, he's still there.
In 2008, Merlin struck its first deal, agreeing to terms with Spotify three years before the major labels reached agreements that would allow the service to launch in the U.S. "At that stage everybody was scratching their heads about why we were putting this organization together, and our first deal was with a startup out of Sweden," says Caldas. "That ended up being a serendipitous moment."
While much is made about the per-stream royalty rates that various services pay to labels, artists, and songwriters, a major part of the value of streaming services to record labels is the chance to take equity in companies with the financial upside of tech startups. Merlin took partial ownership of Spotify from the beginning. As of the end of 2014, the organization held 1 percent of Spotify's shares, a stake that is worth about $85.3 million today.
It is essentially impossible to speak for independent labels with a single voice, given that indie label groups such as Big Machine and Beggars Group arguably have more in common with major labels than they do with tiny cottage operations. But Merlin has formed a set of politics that seem distinct from the major labels. One key point of difference is its attitude to the so-called freemium model1, the center of Swift's conflict with Spotify, which doesn't allow her to opt out. Caldas has defended free services, saying they funnel people toward the paid subscriptions.
Over the past year, Merlin has also struck several major deals that run counter to what major labels have been willing to do. It recently agreed to work with SoundCloud, the massive streaming site that has been described as the YouTube of audio while also drawing criticism for widespread copyright infringement. Before that, it signed a deal with Pandora, which previously hadn't reached deals directly with labels, opting to use so-called compulsory licenses where the rates are set by the government. In its deal with Pandora, Merlin agreed to per-stream rates that can be lower than it would have gotten otherwise, in exchange for a commitment from Pandora to play songs from its labels more often.
This raised some eyebrows for its uncomfortable parallels to radio stations demanding cash payments for spins. Because Merlin's members would be getting played more, artists left outside the deal would be getting played less often, echoing the sort of sweetheart deals that the independent sector has accused the major labels of cutting. "You can kind of look at that as very, very enterprising, or potentially troubling," says Casey Rae, the CEO of the Future of Music Coalition, an advocacy group for musicians.
Still, the main issue is whether Merlin can be effective enough in negotiations, not that it runs the risk of being too effective, according to Rae. "Merlin has done some pretty amazing things in ensuring that the independent labels aren't treated as second-class citizens," he says. "Unfortunately, the fact is that the majors are able to put their considerable-sized thumb on the scale right out of the gates."
After all, despite Caldas's claims that the independent sector has become too big to ignore, Apple only decided to seriously address his members' concerns at the 11th hour. "The fact that the indie labels got the first draft of a contract 10 days or two week before launch, that's tough," says Dave Hansen, the general manager of the record label Epitaph and a Merlin board member, who quickly added that he sees Apple as a positive force in the music world. "But at the end of the day, everyone accelerated things and got the deals done. That's exciting."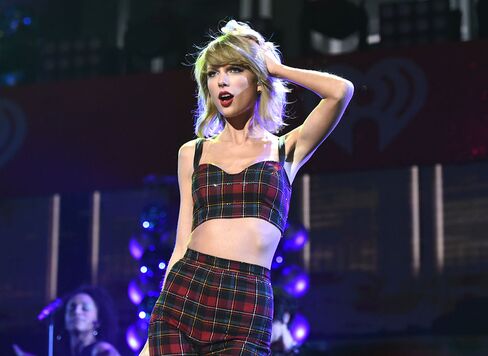 There are still wildly divergent views within the music industry about whether streaming music services can provide sustainability to the people who make music. Pessimists find no shortage of artists willing to talk about how little they're making. The optimistic view, one that Caldas enthusiastically subscribes to, is that the more people begin paying for subscriptions, the more money flows down to artists. Apple Music could provoke the biggest change yet on that front.
Independent labels have accounted for a steadily larger slice of the pie with each step away from the physical market, gaining market share with downloads and even more on streaming services. They're growing where the industry is growing, says Caldas.
Even without the anticipated Apple bump, the organization's members are doing relatively well, according to a survey Merlin released on Thursday. About 65 percent of those surveyed said their overall business grew in 2014, even with physical music and downloads in decline. For the first time, over half of Merlin's members say that digital income makes up more than half of their business; one in three say that digital now accounts for 75 percent of their business.
The future, says Caldas, is coming whether they're ready for it or not.
Before it's here, it's on the Bloomberg Terminal.
LEARN MORE