Vivendi Boosts Telecom Italia Stake as Brazil Decision Looms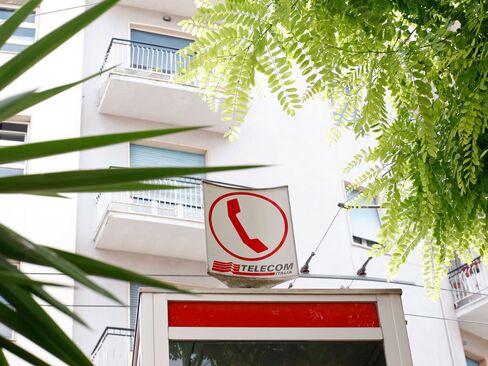 Vivendi SA became the biggest shareholder in Telecom Italia SpA, gaining influence at the phone carrier weighing a potential sale of its Brazilian business and facing tougher competition at home.
The French media company said it raised its stake to 14.9 percent through recent share purchases and a deal with Telefonica SA, replacing the Spanish phone company as Telecom Italia's largest investor.
Vivendi, led by chairman Vincent Bollore, is in favor of Telecom Italia exploring a sale of its Brazilian business, people familiar with the matter said last week. A sale of the unit, with a market value of about $8 billion, would let the carrier focus on Italy, where Vivendi is seeking to become stronger.
While there isn't a clear buyer, Telecom Italia is open to a Brazil sale if it creates value, people familiar with the matter have said. Tim Participacoes SA is the second-largest wireless carrier in Brazil, behind Telefonica's local unit, and is 67 percent owned by Telecom Italia.
Telecom Italia Chairman Giuseppe Recchi said as recently as in March that Tim is strategic and there is no plan to sell the division.
Vivendi shares fell 2.4 percent to 23.83 euros at 12:45 p.m. in Paris as Telecom Italia added 0.5 percent to 1.18 euros in Milan.
Bollore's Plan
The Telecom Italia investment is the first in a series of deals by Bollore, 63, to reinforce Vivendi's presence more broadly in southern Europe, a person familiar with the matter has said.
At Vivendi, Bollore has largely dismantled the legacy of former Chief Executive Officer Jean-Bernard Levy, selling telecommunications assets in France, North Africa and Brazil as well as video-game maker Activision Blizzard Inc. Those sales have given Bollore ample financial resources to accomplish his stated goal of refocusing Vivendi on media and content.
In Telecom Italia, Vivendi gains an ally with extensive broadband and wireless networks and tens of millions of customers. Vivendi, which owns France's largest pay-TV provider Canal Plus, has said it's seeking partners to help distribute its sports programs, TV series and music.
The Telecom Italia investment is an opportunity "to be present and to expand in a market with significant growth prospects and a very strong appetite for quality content," Vivendi said in an e-mailed statement. "Vivendi intends to support Telecom Italia over the long term."
Italy Competition
In Italy, where Telecom Italia generates about 70 percent of revenue, CEO Marco Patuano is adding services to boost bills in a saturated market where the carrier competes with Vodafone Group Plc and VimpelCom Ltd.
The company is also facing new competition from Enel SpA, Italy's largest utility, which plans to expand into broadband Internet networks.
Separately, Telefonica said it had sold all of its remaining shares in Telecom Italia for about 1.03 billion euros, resulting in a pretax gain of about 380 million euros. The Spanish company is exiting Telecom Italia as it's dissolving and eight-year-old shareholder accord with a group of financial investors.
Before it's here, it's on the Bloomberg Terminal.
LEARN MORE