Relativity Media Says It's Close to Deal With Lenders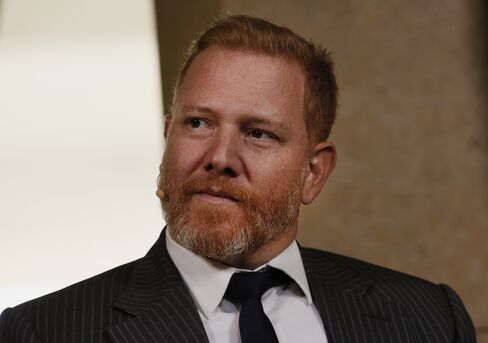 Relativity Media LLC, the embattled movie company led by producer Ryan Kavanaugh, said it's close to reaching an agreement with lenders and new equity partners.
"We are highly confident in the company's future," the company said Thursday in a statement.
Kavanaugh, 40, is working to assemble a deal that will allow him to keep control of the company he founded in 2004. Relativity's plight has captivated Hollywood in recent months, as Kavanaugh feuded with lenders and told the press he had completed a refinancing, while Relativity meanwhile delayed movies and was sued by an ad agency for not paying its bill.
The studio said in April that it raised equity from investors led by VII Peaks Capital, a fund based in Orinda, California, that works with companies to restructure their debt.
Last month, Relativity said it had recapitalized its balance sheet by refinancing $350 million borrowed from investors including grocery-chain billionaire Ron Burkle in 2012. Two of the loans, totaling $250 million, came due at the end of May.
The restructuring wasn't completed, however. The company hired Blackstone Group as a financial adviser.
On Thursday, Relativity said it is "close to concluding an overall deal with our lenders and new equity partners which will position the company for long-term growth."
Forebearance Length
The company denied a report by industry publication Deadline.com that it received a forbearance extension for 10 days and that it was trying to sell its films.
"There is no 10-day period, and Relativity is not exploring the sale of any of our films," the company said.
The next film release on Relativity's schedule is "Masterminds," set to be released in theaters on Aug. 19.
In May, the company postponed the release of a third feature film that was scheduled for the summer, pushing its Sundance Film Festival acquisition "The Bronze" to October. Relativity is scheduled to release eight more films this year.
Before it's here, it's on the Bloomberg Terminal.
LEARN MORE