Krugman Criticized by Biggest Bank in Baltics for Argentina Jibe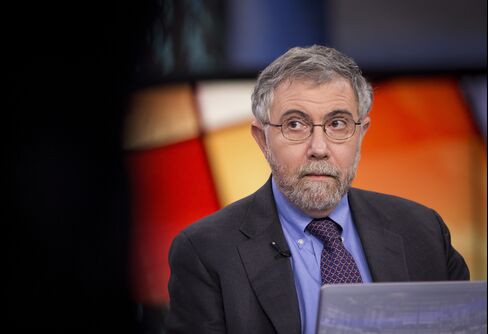 The biggest bank in the Baltic region criticized Paul Krugman for comparing Latvia with Argentina at the height of the global financial crisis in 2008.
The Nobel laureate's predictions failed to take a number of key differences between the two countries into account, including its membership in the European Union and NATO, as well as its debt laws, Swedbank AB Chief Executive Officer Michael Wolf said.
"The analysis was appallingly poor," Wolf said in an interview in Stockholm earlier this month.
Krugman's comments in late 2008 did a lot of damage, because they "influenced the whole sentiment," according to Wolf. He became CEO a few months later, when the Swedish bank was struggling to stem losses brought on by a credit-fueled housing bubble in the former Soviet region.
"Perception can be created by people like Paul Krugman," Wolf said. "That makes the less informed part of the population make the wrong decisions."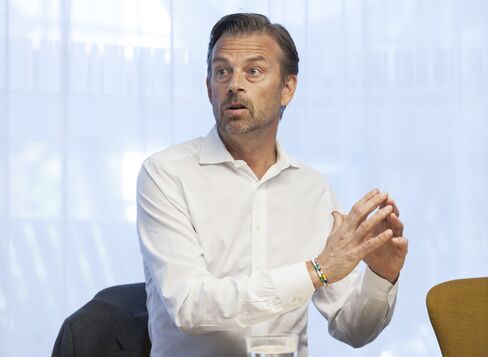 Krugman didn't respond to an e-mailed request sent June 24 seeking comment.
In opinion pieces published in the New York Times in December 2008, Krugman said Latvia was the new Argentina, comparing the Baltic nation's economic crisis with the South American country, which defaulted in 2001.
"The most acute problems are on Europe's periphery, where many smaller economies are experiencing crises strongly reminiscent of past crises in Latin America and Asia: Latvia is the new Argentina; Ukraine is the new Indonesia," he wrote.
IMF Bailout
Latvia applied for a bailout from the International Monetary Fund and the EU in 2008 after its second-biggest bank collapsed when its housing bubble burst. The events triggered a recession that culminated in Latvian gross domestic product contracting 14 percent in 2009.
Latvia resisted calls from economists including Nouriel Roubini and Krugman to abandon its currency peg. It opted instead for austerity measures totaling more than 11 percent of GDP in 2009, an unprecedented adjustment in a single year, according to the IMF.
Latvia's budget cuts during the darkest hours of the financial crisis "saved" its Baltic neighbors, Andrius Kubilius, who was the prime minister of neighboring Lithuania at the time, said in 2010.
Wolf said Swedbank dealt with the panic surrounding the Baltic crisis by publishing stress test results. "At least when we said something, you'd get data that was there for everyone to look at," he said. "Step by step, we were able to change the picture."
'Sadomonetarists'
There's no question Latvia was in "a very difficult situation," Wolf said. But its determination to become an integrated member of the EU, and subsequently the euro zone, "is something that you can't put into Paul Krugman's models," he said.
Latvia never defaulted, and has enjoyed seven consecutive quarters of economic growth. Its unemployment rate was 8.6 percent in May, compared with a high of more than 17 percent in March 2010.
It's not the first time a high-ranking Swede has criticized Krugman. Riksbank Deputy Governor Per Jansson faulted the Nobel laureate for being way off in his characterization of the Swedish central bank as a "sadomonetarist" institution. Krugman has argued the Riksbank's crisis policies were too tight given the outlook for inflation and unemployment. The Riksbank has responded that the data show a more nuanced picture, given an overheated housing market and strong economic growth.
Read this next:
Before it's here, it's on the Bloomberg Terminal.
LEARN MORE