Ireland Viewed as Lehman to Greece's Bear Stearns, Honohan Says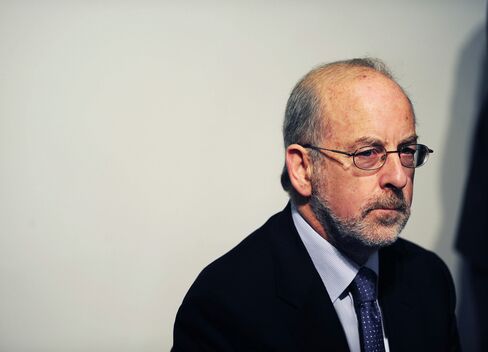 The implosion of Ireland's economy and banking system in 2010 was viewed as a potential Lehman moment for Europe, the nation's central bank governor said.
"I remember one senior colleague saying, 'I'm afraid that Greece is Europe's Bear Stearns but Ireland will be Europe's Lehman,'" Patrick Honohan, Irish central bank governor since 2009 told a parliamentary inquiry into the banking crisis on Thursday in Dublin. "That was in September of 2010."
Ireland sought an international bailout in November 2010, as the end of a real-estate bubble pushed the nation's financial system to the brink of collapse. While Ireland exited the rescue in 2013, Greece is locked in crisis talks with its creditors.
Honohan said while he weighed the merits of the government revoking a guarantee of failing lenders Anglo Irish Bank Corp. and Irish Nationwide Building Society in 2010, he concluded against this.
The "moral commitment" resulting from the pledge to cover most of the banks' liabilities was "in my view equal to straight government debt," Honohan said.
The yield on its benchmark 10-year government bonds has declined to 1.62 percent from a July 2011 peak of 14.2 percent. Greece 10-year debt is yielding 10.5 percent.
Before it's here, it's on the Bloomberg Terminal.
LEARN MORE