The Shale Brothers: Whether Fracking or Hunting Gators, Sibling CEOs Go All In
The Lawlers, both energy company CEOs, take on oil, gas, alligators—and each other.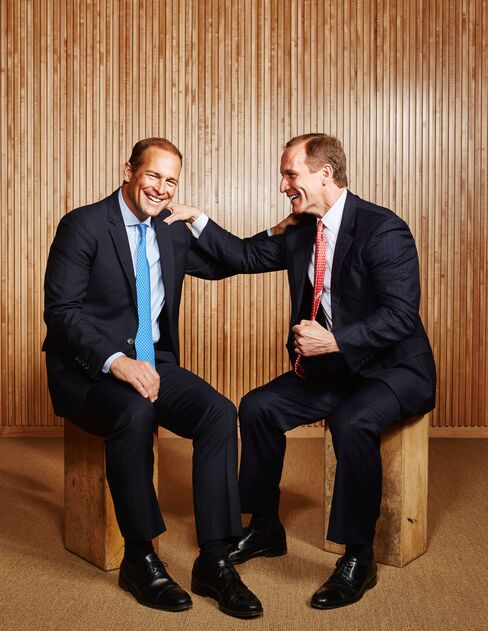 Here's a question most brothers might have answered with the gun option: Do you jump on that 9-foot alligator or do you do the more sensible thing and shoot it in the head, given that it weighs a few hundred pounds and could bite you with the force of, say, 12 pit bulls?
If you're the Lawler brothers, who did not get to be two of the hardest-nosed CEOs in the oil industry by making easy decisions, there was only one answer: Jump on it!
So they did—Doug first, of course, since, as he likes to note, he is 17 months older than his "little brother," Dave.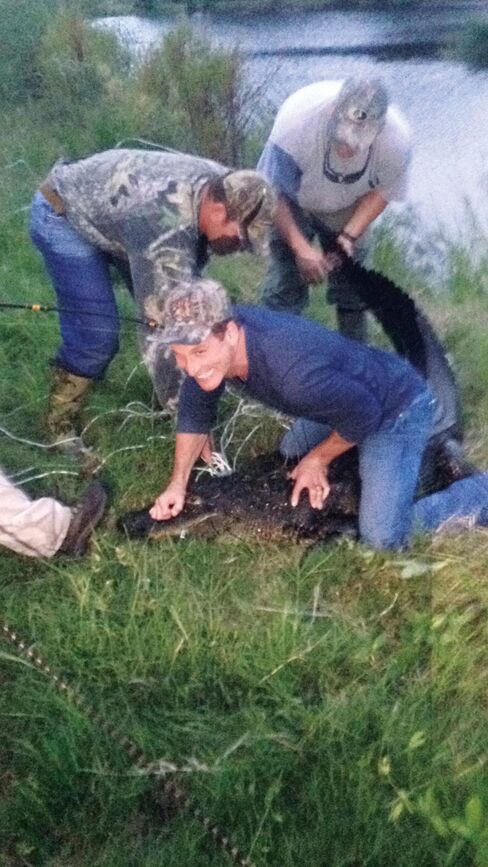 Doug, 48, clambered atop the gator, which had just been dragged unhappily up a bank from a South Carolina wetland as part of a staged hunt. Things started going south pretty quickly. While Doug managed to push the gator's mouth shut, the reptile had other ideas and writhed free, jaws snapping.
Gators aren't that picky. A tough-as-iron businessman is as good to eat as one of those hapless Florida poodles that get snatched off leashes from the rim of golf-course ponds every year.
Little brother Dave, not to be left out of the action, jumped in (with mutual friend Trey Ingram recording a video for posterity) and helped to seal the gator's mouth shut with duct tape. The beast was eventually vanquished.
"It really was scary," Doug recalls of the hunt, which they had bought in a charity auction.
Dave gives his brother one of those "I wasn't really scared" looks. The Lawlers like each other as much as they love to rib each other.
What makes this bit of swamp theater all the more interesting is that the brothers have pretty good day jobs. They have each recently been crowned chief executive officers of two of America's largest shale companies: Robert Douglas, by formal name, at Oklahoma City–based Chesapeake Energy, and David, as he was christened, at a newly formed subsidiary of BP headquartered in Houston.
Former college football players, ferocious competitors, and best friends, the tandem has emerged at the forefront of a new crop of oilpatch CEOs trying to transform an industry amid the worst crash in a generation, with oil and gas prices down 42 percent since May 2014. In a way, alligator wrestling is a good metaphor for the task ahead. It requires risk taking, skill, teamwork, improvisation, and more than a bit of luck.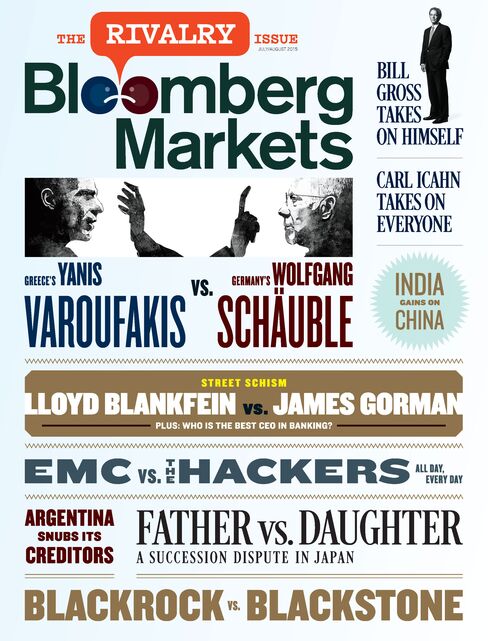 Dave is charged with helping BP to become a powerhouse in onshore hydraulic fracturing, or fracking, after the oil giant sat on the sidelines and let mostly smaller, independent companies forge one of America's greatest energy revolutions. The idea is to create a stand-alone company to mirror the success of the upstarts who created the boom.
Doug, as CEO of Chesapeake, inherited a different dynamic when he took over in mid-2013. In the five years before he arrived, Chesapeake had been run by charismatic founder Aubrey McClendon, who led the company on a shale and natural gas binge, outspending revenues from operations by more than $44 billion.
McClendon, for a while a rock star in the gas business, resigned in a shareholder revolt. (He declined to comment for this story.) Doug stepped into his mighty, if muddied, shoes.
The Lawlers find themselves in a scrum of new CEOs picked to rein in the excesses of the boom years and find a way to make shale sustainable in the wake of the price collapse. Coloradans by birth, the brothers seem to be determined to have a little fun along the way—occasionally pranking each other in a manner that might be fodder for a sibling rivalry comedy routine.
The Lawlers are making good money—Doug, about $15 million in 2014 compensation, according to company filings, and Dave, 47, well north of $1 million, according to a person familiar with the matter. But a few times a year when they go out to dinner, Doug will excuse himself to, say, make a phone call and then disappear, leaving little brother Dave with the bill.
Dave doesn't care and has more than once retorted with: "I've got more hair than he does."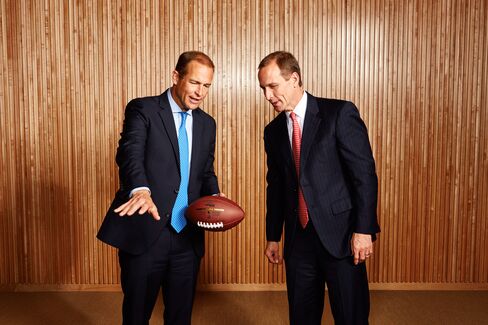 "Well, I played more football minutes than he did," Doug has countered.
"Yeah, well, my gator on that hunt was bigger than your gator." And so on.
Banter aside, both are workaholics who took seriously their father's admonition to be "masters of your own destiny," which meant excelling at whatever they did. When Doug went a few miles from home to the Colorado School of Mines, Dave was damned well going to follow. When Doug became a starter on the football team and joined the ROTC program, Dave said, "Watch me." They both made the dean's list and even had almost the same GPA. (Dave's was higher.)
Following that progression, it seems logical—if statistically improbable—they'd both pitch up in the CEO ranks within 15 months of each other. Their missions, however, are "completely different" and because of the oil-price collapse, it "looks a lot tougher than it was even a year ago," says Malone Mitchell, a friend of the brothers who runs an investment company, Riata Corporate Group, near Dallas.
Still, Mitchell has no doubt they'll succeed. In addition to smarts, hard work, contacts, political skills, and the ability not just to lead but to inspire, he says, there's also Dad and Mom. "It's hardly ever that I think about both of them that I don't wonder, 'Who in the world are their parents?'" says Mitchell. "They must be pretty incredible."
The senior Lawlers, in fact, seemed a close fit to the everyday icons of the American dream as they raised their sons in the Denver suburb of Lakewood. Their dad, Robert, worked nights as a pressman for the Denver Post, and their mother, Nancy, toiled at Macy's and sold Avon products to make ends meet. Money was tight and work was considered not just necessary but honorable. Family supper at the table was mandatory, as was church on Sundays.
Generosity and sacrifice were learned by example, not speeches. Dave recalls a junior high school episode in which students in his class were awarded a day off with three options: skiing, bowling, or visiting a free museum. Dave pushed for skiing, and his parents obliged. Later, he found out his father had worked all night, then all day, then all night again—almost 36 straight hours—to earn money for the trip.
"After that, I no longer asked Mom and Dad if they could give something to me. I wanted to help them," Dave says. "It hit me at a very young age that Dad would in fact work himself to death to give me things."
And so began a love affair with work. Together, the brothers hauled rocks, had a paper route, and worked at fast food joints and garden shops and as gofers on a bridge construction project. At 18 and 16, they and friends remodeled a wreck of a century-old home. For the Lawler boys, this and other projects meant sweat, grime, blisters, and hammer-struck fingers, but Mom was often there encouraging them with a cheery, "Isn't this fun?" She was an energetic presence who, even in the afterglow of her sons' major accomplishments, always asked if what they had achieved represented their best work. Nancy died suddenly in 2003 after a stroke at the age of 69.
Robert was one of those attentive dads who didn't sweat the small stuff, trusting his sons to do things such as keep up their grades. But he did plant the seed that landed them in the oil business, taking them at a friend's suggestion on a tour of the Colorado School of Mines, a renowned engineering school. The boys, two classes apart, loved it.
The senior Lawlers had seen the economic benefits oil and gas brought to places such as Colorado, Oklahoma, and Texas. "We thought it would be a good field for them," Robert, 82, recalls. "We knew, as the old saying goes, that oil is here to stay."
The Lawler sons hope that pronouncement remains true. There are lots of skeptics who predict the shale boom can't last and many enemies of oil who consider petroleum as the fuel of the past, not the future.
The way Doug got his first job in the oilpatch showed some moxie. In 1987, just before his graduation from the School of Mines, he and Dave embarked on a road trip. Hiking, biking, camping, fishing? No, on the day after Christmas, they began a 2,500-mile (4,000-kilometer) jaunt to U.S. oil hubs—Oklahoma City, Dallas, and Midland, Texas, staying in cheap motels.
They were prospecting, not for adventure, but jobs. At the first stop, Oklahoma City, Doug donned his best suit, walked into the headquarters of Kerr-McGee Corp., and asked to meet with Robert Namken, vice president of engineering at the company's oil and gas unit.
"Do you have an appointment?"
"No. But I am the student body president at the Colorado School of Mines."
He got in to see the big man—and an hour later walked out employed. He stayed at Kerr-McGee, which was bought by Anadarko Petroleum in 2006, for 25 years, working his way up the ladder from drilling engineer to senior vice president. Doug was seen by upper management as a logical successor to CEO Jim Hackett until Chesapeake poached him in 2013.
Dave—maybe to show his older bro who was the more adventurous spirit—took a radically different course. After graduating from Mines in 1990, he spent most of his career at big oil companies, moving up the ranks during a decade at Royal Dutch Shell. His first senior executive role came in 2007, when he took over as the chief operating officer for Quest Resource and several affiliated companies.
Less than a year into the job, Dave was approached by a company vice president who pointed out $10 million in bank transfers Quest had made to a firm called Rockport Energy, a money-losing venture co-owned by Quest's then-CEO. Dave immediately notified the company's auditors, a step that eventually triggered company and regulator investigations and the resignation of the CEO, who later went to prison.
Dave, named CEO by the board during the upheaval, had to convince investors not to bail as he worked to clean up a byzantine corporate structure, merging three separate entities with different boards and credit agreements into a single company.
"He was clear, resolute, and he turned around and executed on everything he said he was going to do," says Riata's Mitchell, who served on the board of what has since become PostRock Energy.
Last August, Dave was tapped by executives of BP's worldwide exploration unit to revitalize the company's U.S. onshore drilling operations and get the company serious about fracking. Peers such as Exxon Mobil and ConocoPhillips had either made acquisitions or developed internal capabilities to perfect the technology while BP flailed about unsuccessfully.
The company has about 5.5 million leased onshore acres it controls throughout the U.S. The idea is to give the new entity "as much room to breathe and to act in a different way as we could," says Lamar McKay, who runs BP's worldwide exploration and production efforts. Dave, he says, is the man to do that.
Doug, meanwhile, has the job of reformatting a company that was seen by shareholders and critics as way too fond of drilling at the expense of its bottom line. "Chesapeake was a great place to work," he says, "but it wasn't a great business."
McClendon, the ex-CEO, was one of those larger-than-life execs who loved to take big gambles on the price of natural gas. He also loved the corporate high life, bragging in interviews about his wine collection and fondness for $500 or even $10,000 bottles of his favorite vintages.
Doug is not that guy. Chesapeake during his tenure has sold and spun off billions in assets and slashed spending, nearly halving its net debt to $7.4 billion in 2014 from $12.5 billion in 2012. The company—while still posting losses—has cut costs to "industry-low levels" while boosting 2015 first-quarter production by 14 percent over the year-ago quarter, according to its latest financial statement.
As for that expensive vino, here's what Doug said at an event last year: "If you see me out at a dinner, here in Oklahoma City and on company expense, and you see me drinking a $500 bottle of wine, I would ask you to hit me over the head with it."
On the other hand, Doug could just leave the table—and have his younger brother pick up the check.
This story appears in the July/August Rivalry Issue of Bloomberg Markets magazine.
Before it's here, it's on the Bloomberg Terminal.
LEARN MORE