Samsung's Lee Apologizes for MERS Outbreak at Company Hospital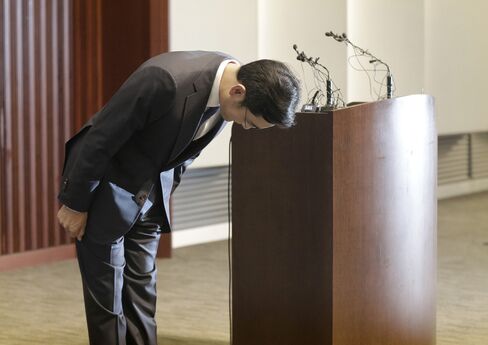 Samsung Group heir apparent Lee Jae Yong apologized Tuesday after one of the conglomerate's hospitals was identified as a source of the Middle East Respiratory Syndrome outbreak that has killed 27 people in the country.
Treatment conditions will be improved at Samsung Medical Center in Seoul as soon as the outbreak is contained, Lee said. He also pledged to support the development of vaccines and medicines to help treat the illness.
The only son of group chairman Lee Kun Hee appeared before the press for the first time since he replaced his father last month as chairman of Samsung Life Public Welfare Foundation, which oversees the hospital. Lee Kun Hee is recovering at the same medical center from a debilitating heart attack suffered last year.
"My father is also lying in a hospital for over a year. I fully understand the shared responsibility," said Lee Jae Yong, who also is vice chairman of Samsung Electronics Co. "We will take the full responsibility to cure the patients."
MERS, a coronavirus from the Arabian peninsula, has infected more than 1,100 people and killed more than 400 worldwide, mostly in the Middle East. Camels are thought to be the source of many human infections.
The virus can lead to respiratory failure or septic shock. No vaccine or cure has been found.
The outbreak has prompted travel restrictions for Koreans and worries about the impact on South Korea's economy.
For more, read this QuickTake: MERS
Before it's here, it's on the Bloomberg Terminal.
LEARN MORE