Jay Z's Tidal Music Service Says Interim CEO Tonstad Is Out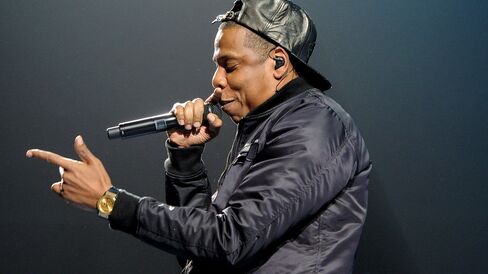 Jay Z's music-streaming company Tidal said interim Chief Executive Officer Peter Tonstad is no longer with the company, making him the second CEO to depart since April.
"Current executives in New York and Oslo will continue to lead our rapidly developing innovation and content initiatives until our new CEO is in place," Tidal said Tuesday in a statement.
Tonstad was appointed in mid-April when CEO Andy Chen left. Jay Z and more than a dozen fellow musicians acquired Tidal in January to give artists more control over streaming, leaping into a field that includes Spotify, Pandora Media Inc. and now Apple Music. The March relaunch of the service drew criticism from music bloggers and other performers for its emphasis on the most financially successful artists.
Artists have complained they aren't paid enough when music is streamed -- a gripe that Jay Z, whose real name is Shawn Carter, tried to address by offering higher royalties.
On Sunday, Taylor Swift sent an open letter to Apple Inc. criticizing the company for offering a 90-day free trial for its streaming service without compensating artists. Apple has since backed down and said it will pay musicians during the trial period.
Before it's here, it's on the Bloomberg Terminal.
LEARN MORE